LED lights
Læs mere om LED lights
When you're looking for LED lights, make sure you look thoroughly. When it comes to LED lighting, quality and price are linked. We would love to help you with advice and guidance of LED lights and the questions you might have regarding LED strip light, LED bulbs, etc. The well-known design brands such as Flos, Luceplan, and Artemide have embraced the LED technology, and you can find them all right here at AndLight – not only at the best prices, but including free shipping to your door. If you have any questions, please call us on +45 44 44 62 44 or send us an e-mail at info@AndLight.com
Inspiration
LED lighting is the future, and we're going to see more and more LED lights. Due to its energy saving, long life and excellent colour consistency, LED has become the number one sustainable choice within lighting technology. And there are plenty of brands to look at. We have decided to sell "Svalen"-lamps which are Danish produced and extremely beautiful and simple. There's also Baltensweiler lamps which are Swiss produced and has an incredible finish and LED lighting from German Paulmann that produces high quality LED spot. We support this sustainable path and are very excited to see what the development will bring.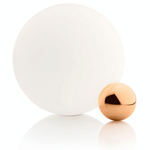 What should I keep in mind?
The market of LED lights has been quite motley, therefore AndLight has choosen to sell only the best quality LED lights. There are plenty of LED bulbs and lights on the market, but far from all the brands meet the quality criteria regarding colour consistency and lifetime. There has been a huge development in LED technology and today the warmth of LED lights matches the warmth of an incandescent bulb.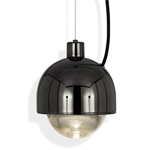 Quality and design
When it comes to LED lights, we are extra aware of the quality of our manufactures. The LED technology is moving rapidly forward, and today many of our manufactures have high quality LED lights. LED lights can easily be incorporated in existing lamps.