4.7/5.0 stars
+2400 reviews
+10 000 high-end designs
365 days return rights
Pricematch on all your products
Official retailer of +100 designer brands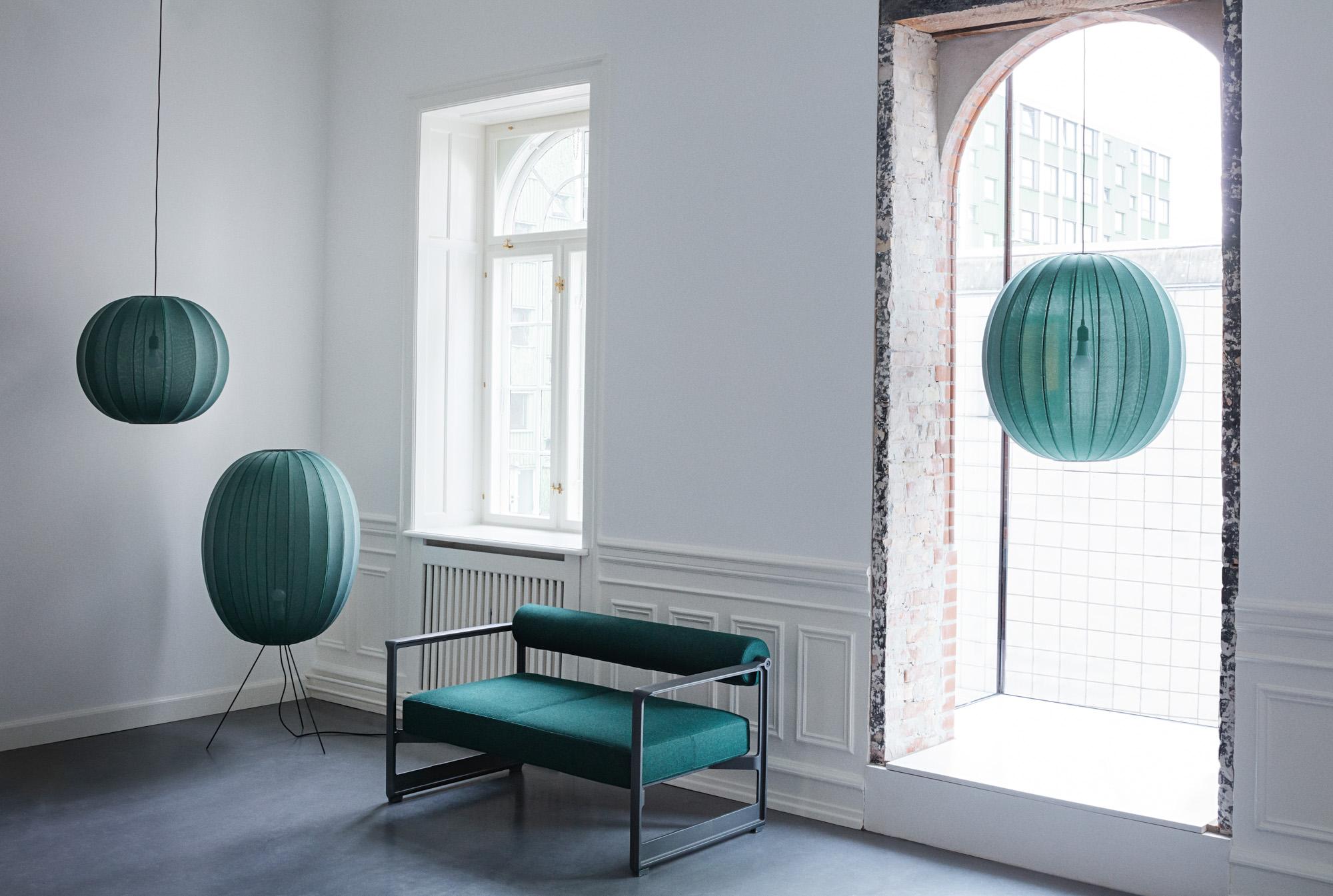 Read more about Made By Hand
Made By Hand is a Danish design brand that finds its inspiration in the old Scandinavian craft traditions and values traditional craftmanship. Made By Hand finds their inspiration in classic Scandinavian design. This allows for a wide variety of possibilities in terms of the development of authentic and functional lamps. By using the best local craftsmen in Denmark, Made By Hand have a preference for manufacturing locally and thereby using the local expertise and cultural experience of excellent craftmanship. Made By Hand was established in 2013 and is therefore a relatively new brand on the Danish design scene. One of the most popular lamps from Made By Hand is A. Wedel Madsen's Workshop lamp that has decorated Danish homes for generations. Traditionally, the Workshop lamp was used in workshops because of the good light that the lamp provided but lately, the lamp has become increasingly popular in modern homes and today it has the status of a retro classic. Subsequently, Made By Hand has expanded their assortment of lamps to include the Petite Machine series. The Petite Machine lamps are designed by Flemming Lindholdt Madsen who found his inspiration for the lamp in the industrial and functional design of the 50s. With their nice materials and great details, the Petite Machine lamps are spectacular designer lamps. The Petite Machine lamps are made as table lamps, ceiling lights and wall lights.

Visit Made By Hand's website at www.madebyhand.dk
Popular lamps from Made By Hand
Made By Hand is a relatively young danish design brand that creates fabulous lamps. Their lamps are primarily inspired by the industrial environment. Made By Hand has expanded their lamp assortment to include the following series: Petite Machine
The most iconic series is the Made By Hand Workshop lamp. The Workshop lamp is a lamp that suits most homes due to its rustic looks and many colour options.
Made By Hand Knit-Wit:
The lamp is designed with inspiration from the qualities of
the sun
and the traditional rice paper lamp. The result is a lamp with a 360 degree light, in a variety of sizes, shapes, and colours. The lamp provides a pleasant and warm light created by the
innovative
technology using a complicated
3D knitting technology
.
See the Knit-Wit lamps here
.
Other lamp series from Made By Hand:
Other incredibly popular series are the Petite Machine series that are both of very high-quality craftsmanship. Made By Hand also has the Copenhagen lamp and the Tulip pendant.


The designers behind Made By Hand's Lamps
The designers behind the Knit-Wit Lamp
The pretty and innovative Knit-Wit lamp is designed by the design duo ISKOS-BERLIN. The design duo is known for their work with recognised design brands worldwide. Their design studio was established in 2010 and since then they have worked with a wide variety of tasks such as designing lamps and furniture as well as exhibitions and interior design.
The Petite Machine Lamp:
The man behind the Petite Machine lamp series is called Flemming Lindholdt Madsen who has designed his first lamp for Made By Hand. Take a look at e.g. Made By Hand Petite Machine 01 table lamp in black or brass. An incredibly beautiful piece of craftsmanship that fits perfectly on the desk or as a decoration object in the home.


The story behind Made By Hand
Made By Hand first saw the light of day in 2013. But Made By Hand's story goes further back as they are a Danish design brand with traditions. These go as far back as 1951 where A. Wedel-Madsen designs the classic and original "Workshop lamp". Made By Hand thinks of design as a combination of their Danish roots, the classic look, and designs with high functionality. All Made By Hand's products are manufactured in Denmark and many of them are hand-manufactured by qualified Danish craftsmen.


Made By Hand