4.7/5.0 stars
+2400 reviews
+10 000 high-end designs
365 days return rights
Pricematch on all your products
Official retailer of +100 designer brands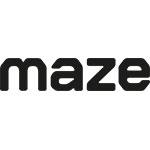 Read more about Maze
The furniture company Maze is a Swedish design manufacturer that focuses on creating furniture that actually meets a need, rather than just producing with the hope that it will sell. Maze describes their manufacturing process as ''Slow production'' which is a mindset that defines the way in which products are created and produced. Maze's DNA is based on a mindset of creating designs that are "Smart, playful and iconic designs that have the least impact on nature". Dive in and explore their beautiful and inspired range of environmentally conscious products, here at AndLight.
Production with consideration
Behind Maze's production process lies a lot of thought and work to achieve the most conscious and environmentally friendly manufacturing process possible. As a starting point, Maze does not manufacture a product unless they can see that there is a need in the market for this particular product. In addition, Maze wants to produce locally, which also means that 96% of their current production takes place in Sweden, and in this way they avoid very long shipments from different manufacturers. As part of their environmentally conscious production, they also try to use recycled materials



Popular products from Maze
The first series in Maze's history is the elegant F shelf. Created on the basis of a need for a bedside table that could fit in a small apartment, this shelf was created. Today, among Maze's assortment, you can find a large number of beautiful products, each of which can cover different needs in the home. For example, the functional Minnie Mae side table, where you can place your cup of coffee on top, but also store your favorite books or magazines.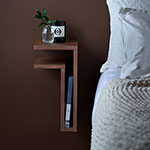 The story behind Maze
Maze was founded back in 2003 and is therefore not a completely new brand either. One of the company's values, which is heavily focused on, is to only produce products for which there is a real need. This way of thinking dates back to the company's beginnings, when their founder Kent Johansson was looking for a bedside table that suited his small apartment. Since it was not possible to find a satisfactory product in the market, he decided to produce the solution himself. This ended up in their beautiful F-shelf, and marked the start of the interesting company.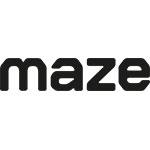 Maze