4.7/5.0 stars
+2400 reviews
+10 000 high-end designs
365 days return rights
Pricematch on all your products
Official retailer of +100 designer brands

Here you'll find a large selection of beautiful
designer wall lights
at amazing prices. Always delivered free off charge to your door.
At
AndLight
we sell all types of wall lights so you can find lighting for the bedroom, living room, corridor and kitchen.
You'll have ample opportunity to find a unique designer
wall light
among our assortment of exclusive designer brands such as
Artemide
,
Verner Panton
,
Flos
,
Bestlite
and
Lampe Gras
.
Your lighting and decoration options are endless with
wall lights
and only your fantasy will limit you.
If you need inspiration or are in doubt as to which type of lamp to choose, you should take a look through our entire selection of
cheap designer lamps
.
Inspiration for choosing a wall light
Whether you're looking for decorative, flexible, simple, classic or full wall lights, at AndLight you have good options for covering your needs.

If you need a full and magical wall light you should take a look at the Verner Panton Fun wall light that is simple and elegant simultaneously.

On the other hand, if you're looking for a more flexible lamp, we definitely recommend the pretty Flos 265 wall light that can be positioned to light in all directions due to its adjustable mounting. Hence, it can meet all you needs as they arrise.

If you are in to the minimalistic and stylish look, the safe choice is the Luceplan Hope wall light.

With inspiration from the old prism chandelier and the latest technology, it's the newest offspring from Luceplan.

We are always keeping up to date on the newest lamps and lamp trends so you always get the latest models.

See our big selection
If the above mentioned wall lights aren't your cup of tea, we fortunately have more than 750 other different lamps for you wall in our webshop from many different manufacturers.

We are aware of quality in terms of materials but also design which is why you only find lamps from the most popular and recognised designers, e.g. Foscarini, Flos, Luceplan, Bestlite, Lampe Gras, Artemide, Schottlander, Secto, Kartell and many others.

There is something for every taste so whether you are looking for a wall light for the bedroom, corridor, living room, kitchen, bathroom or maybe outside, we definitely have exactly the designer lamp that you need.

Wall lights on offer
You find funny, cool, classic and overall pretty wall lights among our selection and if you're unsure about the size or use of a lamp, we're happy to help with guidance and advice regarding interior decoraton and your lighting options.

Remember that lighting plays a significant role for the atmosphere in any room and it therefore does matter whether you are looking for a lamp for the bathroom, living room, corridor or kitchen.

You can create exactly the environment you want with the right light - whether warm, bright, powerful and soft is up to you.

For the bathroom we recommend choosing a LED lamp to help you get ready in the morning.

A good rule of thumb is to not place wall lights too close to your designer table lamps regardless of it being an architect table lamp, reading light or just a decorative lamp, the lightings will work against each other.


How to choose the right lamp for your wall
When choosing just the right wall light, it's important that you know the size of the room if you are to achieve an optimal lighting.

The width of the room is particularly important if you want to hang the wall light in a corridor or hallway as it is a deciding factor for how deep your wall light can be.

With a narrow corridor as most people have, it'll be convenient with a flat wall lights that hangs close up against the wall combined with a ceiling light to give you a broad light.

It could also be a spotlight that you place there. If you, on the other hand, have plenty of room and empty space you can take a look at something a bit more functional with a flamboyant design, e.g. the Schottlander Mantis BS2 that stands out with its adjustable mounting and eye-catching design.

A ton of designer wall lights
Some other popular wall lights include the Bestlite BL10 and Bestlite BL6 where one is a bit less functional than the other.

If you don't have a big need to adjust your lighting, the BL6 will be a bit more stylish to place in the living for example, rather than the BL10.

The most important thing is that you consider the desired amount of light, the size and design of the lamp.

With Bestlite you can, moreover, combine the series across lamp types so you can have designer floor lamps and wall lights that match.

The right wall light
We have more than 750 different wall lights so you can definitely find a lamp for your wall that lives up to all your demands.

The lighting should be your first priority because it greatly influences how the environment in your room is.

As an exmaple, it is important that you create a pleasant and cozy light in the living so that you can relax in the evening.

On the other hand, you want to be able to see properly when you're cooking or getting yourself ready in the morning and therefore powerful lighting is preferable in the kitchen as well as the bathroom.

If you're in doubt as to which wall light will suit your interior decoration, do not hesitate to contact us as we have competent employees with many years if experience who can help you explore your lighting options at home, whether in the living room, kitchen or any other room.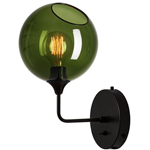 Wall lights of high quality and great design
If you want a wall light of high quality and also great design that can put a unique touch on your interior design?

Then you've come to the right place! At AndLight, we value design and quality highly and therefore we only approve the best lamp manufacturers to join our assortment.

The design of your wall light should match the rest of the room so you need to consider carefully whether it will be hanging as a bedside lamp, reading light or in the corridor along with your designer pendant.

We have a wide selection of more than 750 different designer wall lights that is continuously expanded with quality lamps from the most prominent designers of the trade.

Hence, you have ample opportunity of finding beautiful and stylish lamps that suit exactly your unique interior design.
Only lamps of high quality
When you shop with us you are always guaranteed a lamp of utmost quality and we always ensure that your order is carefully wrapped and packed before we ship it to you.

Despite the fact that we only sell desginer lamps you won't have to compromise on price as we always have excellent offers on lamps in our webshop.

You can always find cheap wall lights, it doesn't matter if you're looking for a lamp for outdoor or indoor use.

Most designers have their own series that are designed within the same ideas. It is therefore an obvious idea to purchase several lamps from the same series to ensure a common theme in your interior decoration.

See the rest of our lamp types
We therefore encourage you to take a look at the rest of our selections of table lamps, pendants, floor lamps and ceiling lights as you can find inspiration for your decoration there as well.

If you want help with your decoration options, or maybe just some guidance about lighting, we are happy to help.

You are also welcome to stop by our showroom if you're in the Copenhagen area to see the wall lights for yourself.
See what our customers have to say about us
AndLight
has
9.2
out of
10
stars based on
876
reviews
.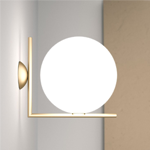 Wall lights