4.7/5.0 stars
+2400 reviews
+10 000 high-end designs
365 days return rights
Pricematch on all your products
Official retailer of +100 designer brands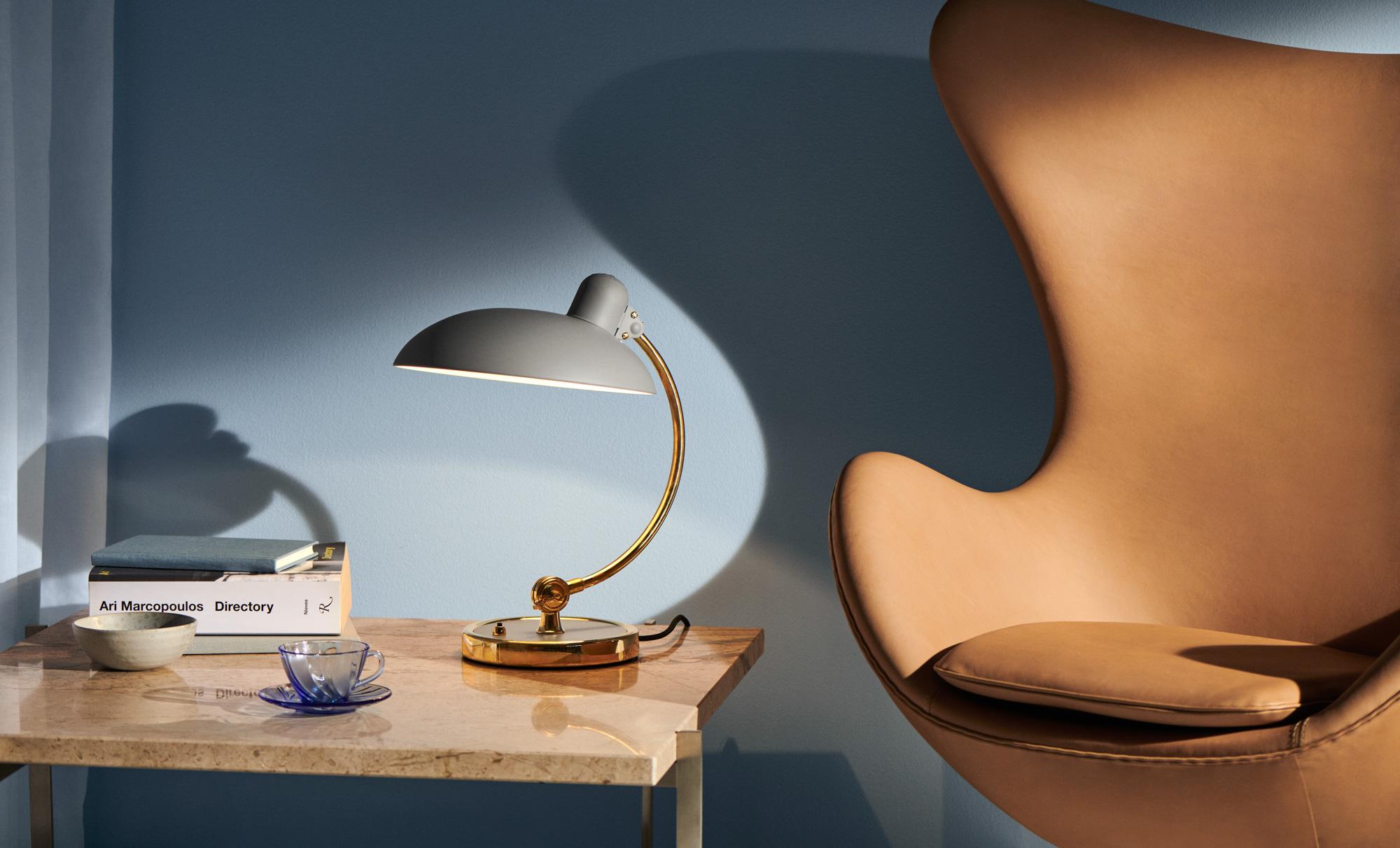 Regardless of the type of table lamp you're looking for, we're here to help.
Other than being a good light source for you, a table lamp is a multifunctional object that can be used in many ways, e.g. as a reading lamp, desk lamp, atmospheric lighting or decorative lighting. You have the possibility of creating the exact atmosphere that you want, whether minimalism, warmth, glow or colours. If you want the best price on designer table lamps, you've come to the right place. At AndLight you find cheap table lamps from the most well-known manufacturers, including Flos, Artemide, Luceplan, Verner Panton, Lightyears, Gubi, Foscarini, Lampe Gras and many others.
Find inspiration for lighting on your table
It is an art in itself, getting the lighting to be in harmony with the rest of the interior and regardless of the type of lamp you need, do not despair, you've come to the right place here at AndLight.

In our assortment you find more than 700 different table lamps as well as pretty floor lamps, pendants, ceiling lights, children's lamps, spotlights and wall lights to suit any taste.

As an example, if you need a desk lamp that is flexible and functional, we recommend the table lamps from Artemide that are particularly well-suited as work lamps in e.g. the home office.

If you have any questions regarding lamps, do not hesitate to contact us for tips and guidance.
Foreign table lamps
If you like classic architect lamps, take a look at Italian lamp brand Fontana Arte that produce pretty architect table lamps where they manage to combine aesthetics with unbeatable functionality.

Are you looking for a beautiful lamp for the table, dresser or sideboard that can create a warm light and is made of nice materials, Tom Rossau is right up your alley.

Tom Rossau's extravagant TR26 has a very beautiful lampshade made of birch and a pretty frame of steel and aluminium.

The solid materials give the table lamp a completely unique functionality and a beauty that borders on perfection.

If you desire harmony in your decoration, you can always have the table lamp accompanied by their flamboyant pendant that matches the series.
Flos table lamps
If you are more into minimalistic and simple designs, the Flos Glo-ball is an obvious choice for you and you have the option of combining the series with their simple wall light or other lamp types.

Flos is an internationally recognised brand and you can see their lamps in many homes around the world, e.g. their popular models like the Flos Glo Ball, IC, Kelvin, Miss K & Ktribe.

There are numerous cool table lamps of great design on our website that can inspire you.

Whether your taste goes in the direction of funny, classic, modern, antique, retro or white, black, grey, brass or silver for that matter, we have a lamp for you.

You will find small as well as big table lamps in our assortment, all at cheap online prices without compromising with design and quality.

We only sell the best table lamps from the best designers such as Flos, Artemide, Fontana Arte, Verner Panton, Lampe Gras, Bestlite, Foscarini and Lightyears.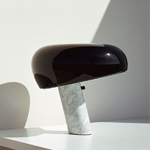 How to choose the right table lamp
When choosing a table lamp, you should decide what level of functionality you're looking for.

The level of functionality helps you decide whether to look at architect lamps with high functionality such as the table lamps from Artemide and Lampe Gras. Alternatively, you can look at the mroe classic but less functional lamps from Louis Poulsen PH and Foscarini.

Furthermore, the size of the lamp itself and its shade are important to note as they should fit the dimensions of your desk, sideboard or wherever you're placing your lamp. Other than functionality, the design is obviously essential as the interior design is a big part of your identity.
Cheap table lamps
Fortunately we have many cheap designer table lamps in our web shop that can inspire you.

First and foremost, it's important that you know the context where the lamp is needed: are you looking for a bedside table lamp, desk lamp or architect lamp? That's a question you should answer before looking at our big selection.

It is crucial that you find the right lighting for the use of the lamp as it's vital for the atmosphere and functionality.

For a desk, you want a sharp, focused and powerful light that is good for reading.
On the dresser or in the bedroom, it is recommendable with a warm lighting which makes it easier to fall asleep and create a cozy atmosphere in the room.

Lamps for any taste
Whether you like a more traditional, retro style or a new modern, minimalistic desigh aesthetics, we definitely have exactly the table lamp that suits your interior design.

Remember that a table lamp rarely stands alone which is why it's a good idea to supplement with a primary light source, e.g. a ceiling light.

If you need help with lighting or choosing a lamp that suits your style, you are welcome to contact our customer service that have many years' experience with interior design and lighting.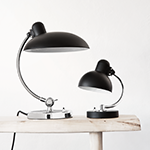 Buy a table lamp of high quality and great design
If you look among over selection of over 700 different designer table lamps, you won't go awry.

When you buy lamps online from AndLight, you can always be certain that it is original products of the highest quality from famous designers.

We strive to ensure that the quality of the lamps in our assortment are of the highest quality based on our own high standards regarding quality.

We only expand our assortment with new lamp manufacturers that contribute with great design and something special.

Designing a table lamp that contributes with something new and extra is a difficult task. Yet, we believe that our lamp manufacturers do an excellent job and continue to surprise us with new ideas.

Strong prices
Even though design, aesthetics and beauty are key for all our table lamps, you don't need to comprise with the price.

We have partners all over the world and purchase large quantities at design fairs which benefit you.

At AndLight, you always find a great offer on table lamps, so keep an eye out for our offers on the web shop.

Do remember that we always match the price if you've found a lamp cheaper elsewhere.

If you buy a lamp from us, whether a desk lamp, bedside lamp or maybe an architect lamp, you are guaranteed a table lamp of high quality and great design regardless of the manufacturer.
Big selection of table lamps
All the lamp brands we sell are quality checked by our customers and ourselves as we only include the most popular and mentioned designer icons in our assortment.

Take a look at our selection of table lamps from e.g. Tom Rossau, Kartell, Flos, Bestlite, Foscarini, Design By Us, Estiluz, Verner Panton, &tradition, Lightyears and many other and find exactly the lamp that suits your room.
See what our customer say about us
AndLight
has
9.2
out of
10
stars based on
876
reviews
.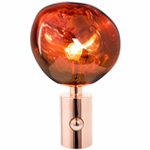 Table lamps