4.7/5.0 stars
+2400 reviews
+10 000 high-end designs
365 days return rights
Pricematch on all your products
Official retailer of +100 designer brands


Read more about Kartell
Kartell is a world-known brand that has through their design transformed boring plastic into magnificent and sensual lamps. Kartell has widely changed the perception of plastic as a somewhat dull material into something functional AND highly aesthetical within lighting. Kartell has created many noticeable lamps such as Bloom, Gé and the Cindy series, which all are incredible light sources. Kartell keeps developing new models and if they maintain their high level of innovation, we will be seeing many more amazing designs to come.
Visit Kartell's website at www.kartell.com
Popular lamps from Kartell
Kartell's use of plastic materials has changed our perception of quality and design. Kartell has managed to create exclusively-looking lamps produced in plastic. Take for example the Kartell Bourgie table lamp that brings a very special expression to the room in which it is placed, due to its sumptuous shape and warm light. Other interesting lamps are the series Kartell FL/Y pendant, Kartell É pendant, Kartell Gé pendant, Kartell Bloom pendants, and the Kartell Taj table lamp.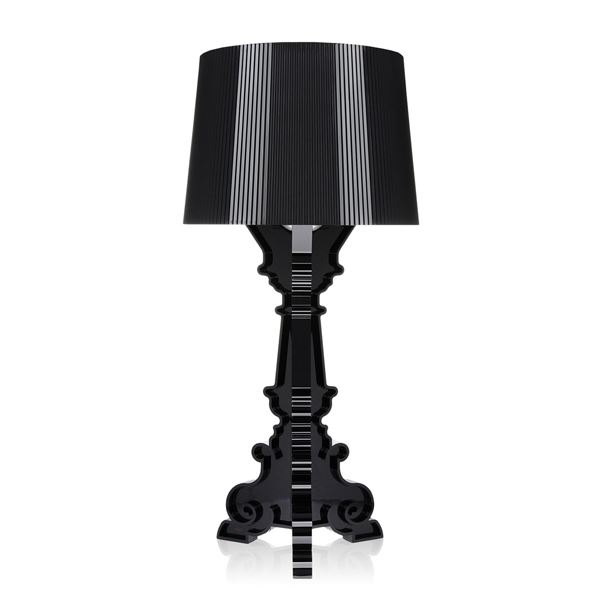 The Greatest designers of Kartell
Kartell is known for their cooperation with many talented designers and in relation to their lighting design, it's no exception. The man behind most of Kartell's lighting designs, is the designer Feruccio Laviani. He is the man behind the models Bourgie, FL/Y, Cindy, Battery, Gé, and Bloom – just to mention a few. Feruccio and Laviani's cooperation started in 1991 and many of his designs for Kartell has become bestsellers.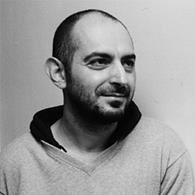 The story behind Kartell
One of Italy's design symbols, Kartell, was founded in 1949 by Giulio Castelli. Kartell is a story of success, which clearly shows in their incredible series of products that includes everything from furniture to lighting. Today Kartell is represented in 130 countries and sold in over 2750 stores worldwide. Kartell has managed to stay on top due to their primary focus on innovation and the ability of constantly renewing themselves without breaking their basic design philosophies.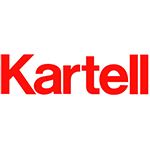 Kartell