4.7/5.0 stars
+2400 reviews
+10 000 high-end designs
365 days return rights
Pricematch on all your products
Official retailer of +100 designer brands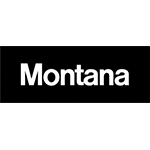 Read more about

Montana
The traditional Danish-owned furniture company Montana has filled various homes with their classic storage modules and furniture over the last several decades. Something that makes Montana completely unique is their approach to colors. By building their very own universe of unique and recognizable colours, there are plenty of beautiful and interesting options you can dive into and enrich your home with when it comes to choosing the color of your product.

The Danish brand was created by Peter Lassen, and is based on a clear philosophy that "everyone has a need for freedom and a natural urge to create our own personal space" which has resulted in their large collection of furniture and storage modules, which come with a lot of additions as well as their 42 unique colors, which creates an almost infinite amount of combinations that can decorate the home.
Popular products - Panton Wire
One of the most popular products in Montana's range is the classic Panton Wire series, which was created by the world-renowned Danish designer Verner Panton. The simple series is made of steel and consists of a series of thin 'wires' which create the recognizable light and elegant shape of the product. Panton Wire is a sand classic which opens up a sea of furnishing possibilities in the home. The Wire series can be adjusted, adapted and furnished according to most needs in the home by combining the different models and using the additional elements, such as a top plate, which e.g. makes it possible to use Wire as a bedside table or a coffee table.
42 Montana colors
One of the most recognizable elements of Montana is their wide range of colors. More that their beautiful products and functional systems come in no less than 42 different unique colors. All Montana's colors have been developed in collaboration with the Danish award-winning color expert Margrete Odgaard. For Montana, colors are an absolutely crucial element in the home, they help to give mood, atmosphere and identity. Therefore, they devote an incredible amount of time and focus to having the perfect color universe, which also results in them developing a new color palette every 8 years which contains all the new colors in which their products will be manufactured.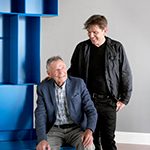 Danish produced quality design
Ever since their beginnings in 1982, all Montana products have been designed, developed and produced in Denmark. Because of this, you know without a doubt that all Montana products are manufactured to the highest quality, and is a piece of furniture that will last more than a lifetime. All Montana products are manufactured and produced at their factory in Haarby on Funen, where there are more than 140 professionals who continuously check, check and keep their products up to the high quality standards that Montana sets. Today, Montana is still a family-owned business as Joakim Lassen, Peter J. Lassen's son, took over the position as managing director of Montana in 2015.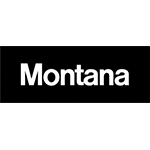 Montana