Spotlights
Læs mere om Spotlights
If you're looking for a sky full of stars or single spotlights for your kitchen, either way you've come to the right place. We have a wide range of spotlights, so you can find just the one for you. Maybe it has to be spots lighting direct, downlight, or maybe you want LED spotlights? We've got it. At AndLight we offer a large selection of ceiling spotlights - even bigger than what's available online. If you've found a spotlight from one of our manufactures, but you can't find it on our website, just contact us, and we'll order it for you.
Inspiration
AndLight offers a large selection of spotlights from the very best manufactures within that area. We've got the entire Paulmann-selection available, but also many flexible and beautiful spotlights from Marset and Trizo 21. Take a look at our spotlights from Astro, if you are looking for simple, but interesting spotlights. These four brands deliver a varied selection that gives you the opportunity of combining different styles of spotlights and make sure you find the right spotlight for all different types of rooms.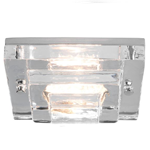 What should I keep in mind?
Spotlights are normally very flexible and can be adjusted to your need. Therefore what you'll have to decide, is, what the purpose of your spotlights are – to spread warmth or light up a certain table, object, etc. The more lights a spotlight has, the more lighting installations are possible.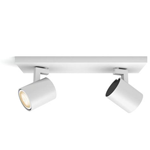 Quality and design
The quality of spotlights varies a whole lot. Therefore we only sell spotlights from a few, but high quality brands. That way we ensure that our customers get spotlights in high quality that can last a long time and will bring excellent light. Our chosen manufactures have managed to create spotlights that are functional and flexible, but at the same time aesthetically beautiful. You are more than welcome to contact us, if you have any questions about spotlights – call us on +45 44 44 62 44 or send us an e-mail at info@AndLight.com

See what our costumers have to say about us
Andlight
has
9.2
out of
10
stars based on
876
reviews
.