4.7/5.0 stars
+2400 reviews
+10 000 high-end designs
365 days return rights
Pricematch on all your products
Official retailer of +100 designer brands

If you're looking for a sky full of stars or a spotlight for the kitchen - you've come to the right place. At
AndLight
we offer a wide selection of spotlights, but do ask us for help if you need it – we have a much larger selection of spots than what's visible on out website. We try our best to offer a wide and good quality selection of spotlights as offered by our suppliers but if you want a spotlight that's not on the website, there is a big chance that we can order it for you. If you need inspiration for other lamps than just spotlights, you can
take a look through our entire selection of lamps
.
Inspiration for choosing a spotlight
At AndLight you find a large selection of spotlights from the best manufacturers of lamps. There are big differences between the individual spotlights but the one thing they do have in common is that they are mounted up against the ceiling (or wall) as opposed to low-hanging pendants. The design of the spotlights vary a lot and you can find all shapes, colours and sizes in our assortment. You can find single spotlights as well as double and even triple spotlights. At AndLight we want to highlight our selection of spotlights from German designer Paulmann as well as lots of pretty and flexible spotlights from Marset and Trizo 21. If you prefer simple designs with a unique twist, you should take a look at our spotlights from Astro. These four designers deliver a varied assortment that allows you to mix and match to get the optimum lighting where you need it. With spotlights you can be creative and only your own imagination will limit you. You can use spotlights as ceiling lights and wall lights. Spotlights are especially well-suited as bathroom lighting and as lighting in the kitchen where space is often limited. Spotlights also work well in narrow corridors and rooms which makes them ideal as wall lights in the corridor. Spotlights can also be used as primary or secondary lightsource depending on the size and number of spotlights. With a flexible double or triple spotlight, you can get enough light for an entire room while using the space optimally and in some cases even get empty spaces. An empty space will allow you to take advantage of the possibilities of a secondary lightsource, maybe in the shape of a floor lamp. If you are limited by the amount of space in your bedroom, it can be difficult to find room for a bedside lamp. Using a spotlight as a wall light will provide you with a good reading light without taking up a lot of room.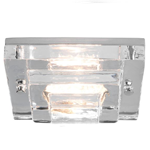 How to choose the right spotlight
Spotlights are often incredibly flexible and can be adjusted to suit your need which gives you unlimited options for your lighting. The many options may make it difficult to choose the right spotlight but first and foremost you need to assess what your spotlights are to be used for. Which spotlights you should use, heavily depends on whether you want to spread warmth or create direct light on an object. The more lightsources the chosen spotlight has, the more options you have for adjusting it. With a double or triple spotlight, you can choose to illuminate several places in a room or have just one really good light - as an example. Decoration is an art in itself and how to get your lighting to be in harmony with your environment can be tricky. A lamp is not just decoration for the home as lighting has great influence on the atmosphere and feel in a room are perceived. Before purchasing spotlights for your home, make sure to measure correctly and consider where you want the lamp, whether ceiling or wall.
At AndLight make a virtue of being the leading seller of designer lamps in Europe which is why we only sell the very best of spotlights at great online prices. The quality of spotlights and LED lights varies a lot so we hand-pick the best spotlights from the leading manufacturers. When you but a spotlight from us, you can rest assured that you're investing in quality and great design.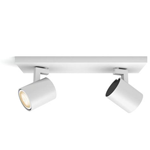 Spotlights of high quality and great design
There is a big difference in the quality of spotlights on the market which is why we at AndLight have chosen to only present a limited selection of lamp designer in our assortment. Some of the chosen top manufacturers of spotlights are Paulmann, Trizo21 and Marset that have delivered top-shelf quality continuously for years. The quality is seen in the aesthetic and pretty designs as well as the functional and flexible decoration possibilities that their spotlights offer. Lighting is a big part of our everyday lives and affects how we feel which is why a pretty designer lamp is a good investment. Spotlights come in many shapes, colours and sizes so we definitely have a spotlight that suits your need. Many of the new modern lamp designs are stylish, minimalistic and ageless in their design so they can decorate your house for years to come. Even though we only sell the best lamps from the most recognised manufacturers, you don't have to compromise on the price. We always buy large quantities which ensures the best and cheapest prices on designer lamps for you. If you're still in doubt about your choice of spotlights for your interior decoration, you are always welcome to contact us. We have many years of experience with lighting and selling lamps so we can help you uncover your needs.
See what our customers say about us
AndLight
has
9.2
out of
10
stars based on
876
reviews
.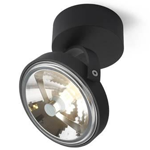 Spotlights