4.7/5.0 stars
+2400 reviews
+10 000 high-end designs
365 days return rights
Pricematch on all your products
Official retailer of +100 designer brands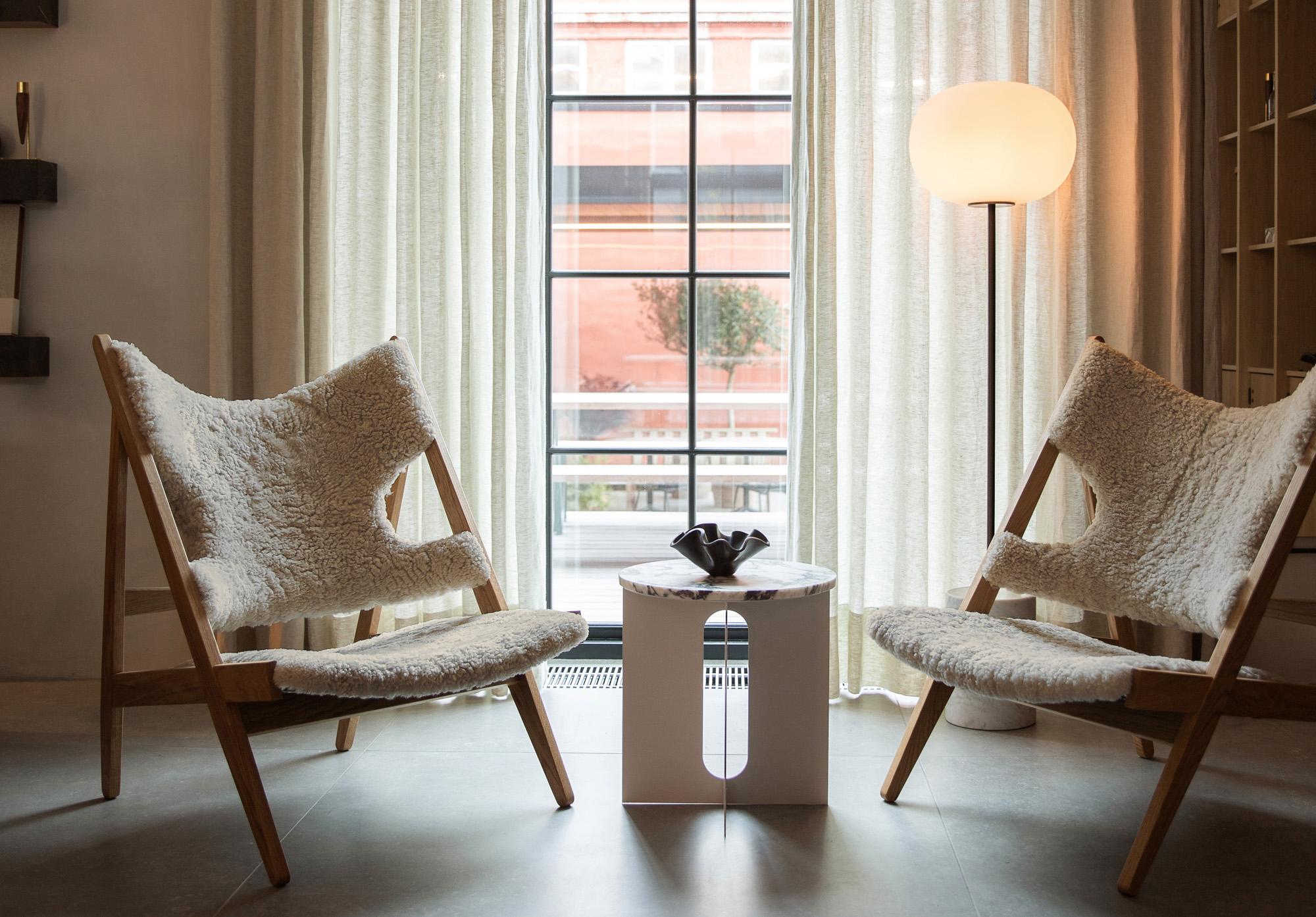 Read more about Armchairs
Armchairs are much more than just a place to sit and take a nap on cold winter days. They are the focal point of effective interior design and luxury living. The lounge chair is used in your living room or bedroom for any occasion, including relaxing, playing cards, reading a book or just taking a few hours to relax with a good book about your favorite lounge chair.

Armchairs are soft and comfortable places to hang out with family and friends. These exquisite pieces are more than just a place to sit, they are a piece of furniture that you love to curl up on any given day or night. In addition, designer lounge chairs will decorate your lounge area, bedroom or living room in a way that other furniture can not. To complete your perfect decor, take a look at these wonderful lounge chairs from our suppliers.
Create a living room in your home
Creating a lounge is a great way to increase the amount of entertainment available in your home. It can help you relax after a long day of work and is also a great place to unwind and relax with friends or family. If you have experience decorating your home, you know how useful it can be to have a zone that is inviting and inviting.

In this category we have collected our favorite chairs from our most popular brands. These chairs are carefully selected to fit into the Scandinavian interior style, and we certainly think we found some beautiful lounge chairs that you can use in several rooms in your home.

With the wonderful lounge products above, you can get a good start on creating your own lounge area, entertaining your guests or just relaxing and unwinding with a good book.
An inside piece to relax and read in
The armchair. A piece of furniture made for relaxation, enjoyment and settlement. But for those of us who want to invest in a designer lounge chair, the look is also very important. So the mission is to combine comfort, aesthetics and beautiful design in a product that matches the interior we have at home. Decorating your home or office is a great way to brighten your mood. But sometimes it can be difficult to find high quality furniture that complements your style. There are many options on the market, but it is not always easy to find the right option.

Choosing the perfect designer lounge chair is not easy. But when you first look at the selection at Andlight, we are sure you will find something to suit your taste. Once you have chosen a chair that you love, you can look forward to having your own small getaway to enjoy your books or a magazine after a long day of work.
Different types of lounge chairs
There are lots of different types of lounge chairs, all to accommodate different interior styles and requirements. You you choose heavily upholstered chairs with a soft touch, clear and beautiful wooden chairs, leather chairs, high back armchairs and low back lounge chairs. The possibilities are endless and your choice depends on your personal needs and your interior style. Popular choices from our partner and tradition are the iconic Small Petra or perhaps the catch of Jamie Hayon.

Danish GUBI also offers wonderful armchairs, such as the Pacha Lounge chair, the Stay Lounge chair or the GT Lounge chair. No matter what kind of design you love and what type of chair you are looking for, you can find your next designer lounge chair and Andlight. If you need help or guidance in choosing the perfect chair to sit in, do not hesitate to contact us.
Armchairs