4.7/5.0 stars
+2400 reviews
+10 000 high-end designs
365 days return rights
Pricematch on all your products
Official retailer of +100 designer brands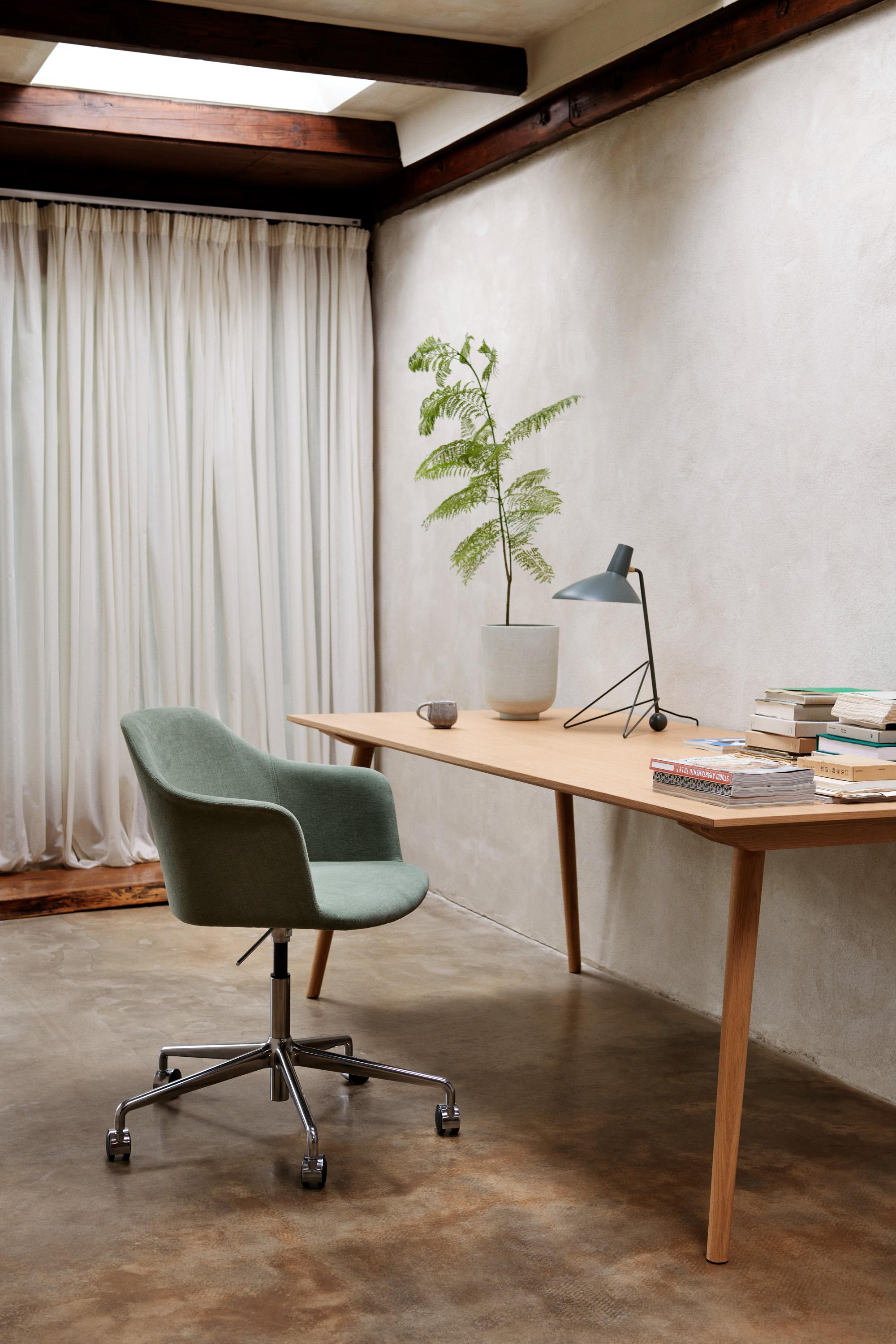 Read more about Desks
Do you find it a challenge to find the best desk? We know how difficult it can be. That's why we've put together a selection of the best desks for your home to help you create a calming and inspiring workplace.

A desk plays a crucial role in keeping the focus on productivity, and there is no reason to deny yourself this creative workspace. Browse our selection of different desks and explore home office ideas as inspiration for decorating your workplace.
Upgrade your home office
A desk is one of the best purchases you can make if you need to work from home. It is a necessary piece of furniture that not only makes you more productive, but also makes it easier and more fun to work. When it's time to update the decor of your office, it's easy to add a new desk to the office to give your home or workplace a new look. To get ideas for decor, look no further than the desk itself.

Be brave with colorful shades or different shapes. If you do not have space for a large desk, there are also many desks for small spaces that will make your home office feel comfortable and elegant. The most important thing is that you find a desk that combines form and function to create a place that you feel like spending time in.
Choose the right desk
Finding the best desk is not always an easy decision. You need to decide what is most important to you when it comes to a new desk. Start by figuring out what type of workspace you would like to create. If you plan to use the desk more than once a week, it may make sense to buy a larger model with more storage space. If you only use it occasionally, then a desk that is small and light will be a good solution.

Keep in mind that desks do not have to be square or even large. Sometimes a corner table can do wonders.
Customize the desktop for your decor
There are many desks on the market today with many different kinds of features, from a simple desk with drawers to a large workstation. When you work from home, a beautiful desk will not only make your home look stylish, but it will also help you optimize your work. A good design will make your home office a more comfortable place to be.

One factor you should consider is whether the desk will be a distraction when you are in your living room, bedroom or dining room. This will help you decide if the material will stand out, and even give you ideas on what color scheme you can go with when choosing your desk.
Desks