4.7/5.0 stars
+2400 reviews
+10 000 high-end designs
365 days return rights
Pricematch on all your products
Official retailer of +100 designer brands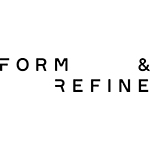 Read more about

Form & Refine
Form & Refine is part of the newer generation of Danish design brands, which have a large focus on how to produce design furniture in a sustainable way without compromising on quality. As they themselves describe it, their focus is to "shape and refine pure materials in a sustainable way and weight materials, design and quality equally" All raw materials used in their production are carefully selected according to geographical criteria, to avoid long transport between the different stages of the manufacturing process. Their designs have a clear tone, which provides space to let the high-quality materials shine through.
Focus on quality:
Form & Refine believes that those who are best at handling their materials are found in the countries from which the materials come. This means, for example, that their ceramic series Alcoa, is produced in the Portuguese city of Alcobaca, as it is an area that is naturally rich in white clay. Among these, there are also a large number of craft traditions within clay in this area.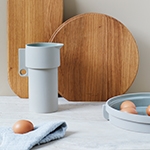 Form & Refines design philosophy:
Behind many of Form & Refine's beautiful furniture is their internal designer living room, Herman Studio, which has designed a large number of their interesting collections. Visible in their products is that they want to create furniture that is based on traditional craft traditions as well as a focus and an understanding of the best raw materials. This helps to make Form & Refine's products completely unique.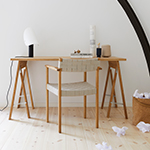 History behind From & Refine:
The young Danish brand Form & Refine, was started back in 2018 by the three founders, Helle Herman Mortensen, Jonas Herman Pedersen and Lasse Lund Lauridsen, who all three had a desire to create a brand that could produce quality designer furniture as a builder on traditional craft traditions, all the while making it in a sustainable way.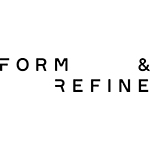 Form & Refine