4.7/5.0 stars
+2400 reviews
+10 000 high-end designs
365 days return rights
Pricematch on all your products
Official retailer of +100 designer brands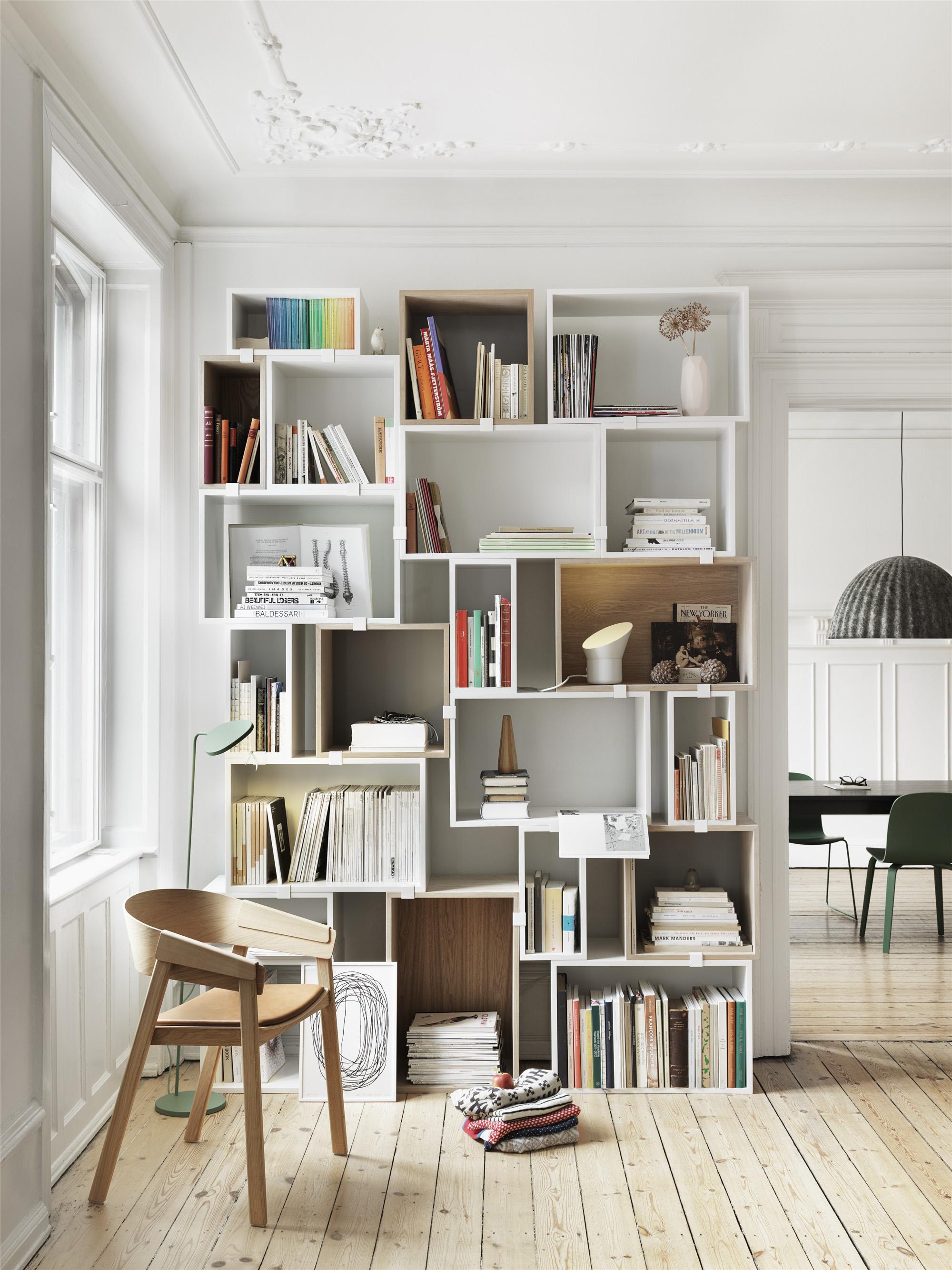 Read more about Shelving units
Do you have a room that needs storage? Our selection of open storage elements and shelves is the perfect solution. Shelving in the living room, office, kitchen or bedroom are great places to put everything you want to put on the shelves. Open shelving gives you easy access to, for example, magazines, books and much more. It can also be a good place to put decorative things like vases or lamps.

We have shelving that can help you organize any space in your home. Whatever look you go for, our range of shelving will definitely look great!
Smart storage space for the home
Organized storage is like a constant improvement in our comfort level. Add more storage space to your home by purchasing fashionable shelving or bookshelves. This stylish and practical home accessory is perfect for everything from antique books to glass vases and adds another layer of style to any room, while fitting perfectly into your existing decor.

With styles from traditional to modern, it is easy to find a piece of furniture that matches the rest of your decor. Here you can definitely find the perfect storage unit for any room in your home.
Exhibit your favorite items
The first step to updating your space is to decide what you want out of it. Do you want more storage space so you can exhibit your favorite books? Do you want more space for your gadgets so that they can be seen both when you work and relax? The beauty of open shelving is that it invites you to see what's on the shelves. With open shelves, you can display things like heirlooms or simply exhibit your favorite things.

Let porcelain, ceramic or glass objects act as a decorative focal point, or use open shelves to promote an airy atmosphere. Also, choose baskets and woven containers to keep small items such as office supplies, loose paper, or magazines in check.
Shelving for any style
Whatever style you decide upon, that look can be further enhanced by the type of shelving used. The products are available in different sizes and surfaces, so you can create the perfect look and feel for any room in your home. With storage solutions for all rooms, our shelving helps you save space without compromising on personal style. Add a touch of modern flair to any room with open storage elements with a clean silhouette.

Open shelving is a great way to keep your space light and airy and gives you space to have things at hand. Add a bit of functionality to your favorite style with our stylish open storage solutions. You can also modernize a bookshelf with woven storage boxes and baskets, and add your personal items to make it stylish.
Shelving units