4.7/5.0 stars
+2400 reviews
+10 000 high-end designs
365 days return rights
Pricematch on all your products
Official retailer of +100 designer brands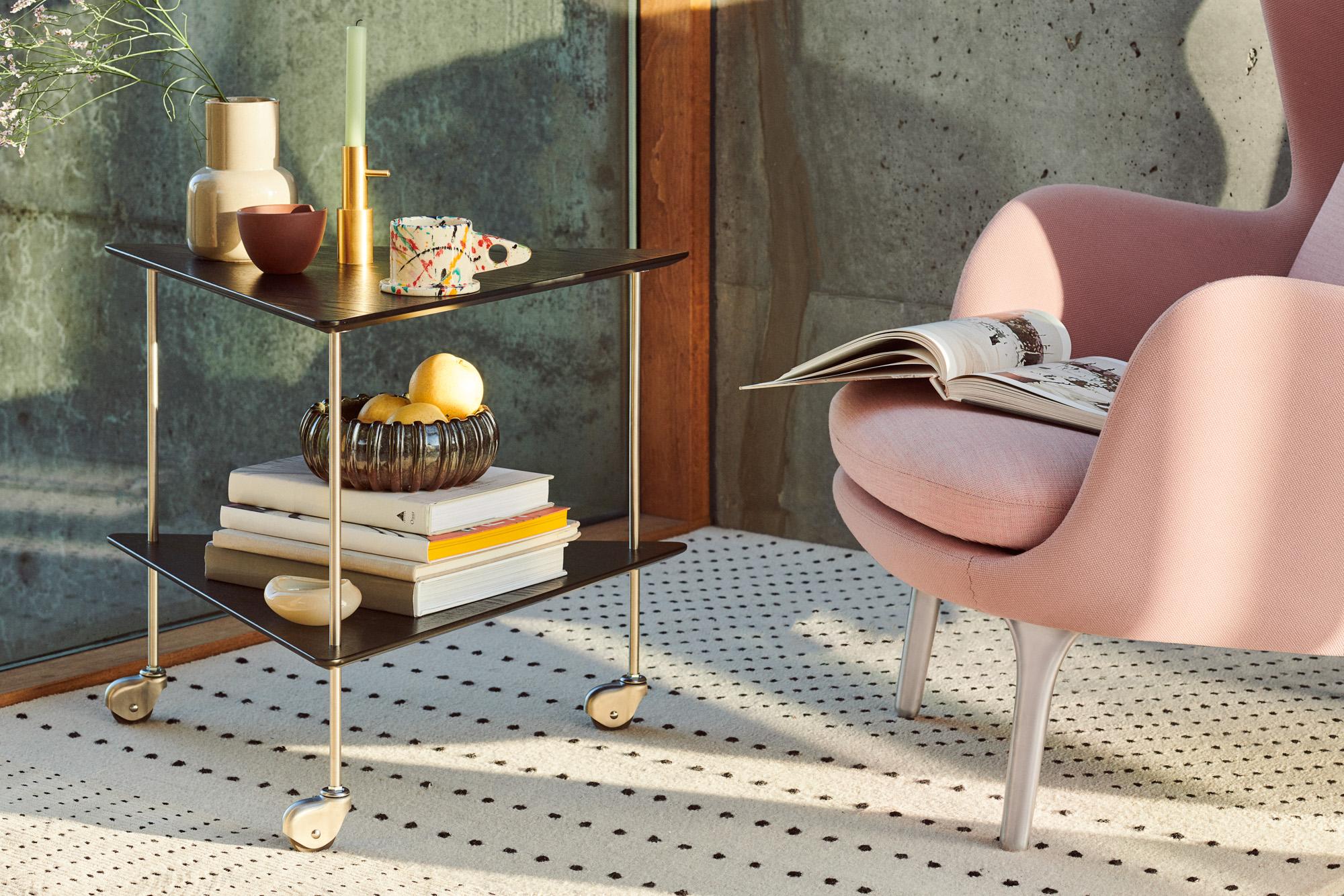 Read more about Trolleys and Serving Trolleys
Trolleys or serving trolleys are indispensable in any kitchen. Whether you are looking for an extra work surface in the kitchen, a practical serving trolley for dinner parties or a place to put all the ingredients for tonight's dinner, see our list of the best kitchen trolleys that can be purchased right now.

Trolley tables are often used as an extension of the kitchen table. Decorate a central place for cooking with a trolley. The trolley is also perfect for serving at family parties. Take a look at our selection of style, size and colors and find your favorite.
Extra storage in the kitchen
Whether you are cooking for the week or hosting a dinner party, it can be a mess with the preparations. Trolleys make cleaning easy - with several shelves for storing your ingredients and four wheels for transport, it is practical in the kitchen for both everyday and party.

They can be rolled into place when you need the extra work space, and they can be easily rolled away again when they are not needed. Although the size and capacity of serving carts can vary greatly, many of them have an adjustable height so they can be lowered or used at table height to get extra storage space downstairs.
Find a trolley for your style
Due to the growing popularity of cooking, there is also a growing need for storage space in the kitchen. Trolleys are not only practical, they are also a great way to add a statement piece of furniture that expresses your personal style to your space and keep things within reach.

Find wooden trolleys that fit well into rustic surroundings, and industrial metal trolleys that fit well into a modern space. A vintage serving trolley or a modern serving trolley will look great with any type of decor and will definitely fit perfectly with your decor at home.
Bar trolley for the home
These personal storage units are great for hosting guests. Serving carts can contain all your favorite spirits and beverage accessories while showing off your personality through a unique design. If you're like us, your home bar is the place to be. This is where you take a drink, a snack or even a bite to eat after a hard day's work.

We think bar trolleys are great for smaller gatherings and special events because they look great and are stylish. If decor is more than just putting up pictures, then serving carts are an important part of any modern dining room.
Trolleys and Serving Trolleys