4.7/5.0 stars
+2400 reviews
+10 000 high-end designs
365 days return rights
Pricematch on all your products
Official retailer of +100 designer brands

Read more about The garden
Are you in need of outdoor lighting for the late evenings? Look no further, AndLight will help you find your new outdoor light. We have a large selection of outdoor lamps of great design and high quality that are guaranteed to make your evenings outside in the summer even cozier. Among our exclusive lamps for outdoor use, you find the well-known manufacturers Lampe Gras, In The Tube, Royal Botania, Marset and Astro. We are continually expanding our assortment of outdoor lights to meet new decoration trends. If you are looking for indoor lighting, you are welcome to take a look at the rest of our designer lamps that you find on our website.
Inspiration for choosing outdoor lighting
There are many different types of outdoor lamps and they are available in every colour, shape and size as each has its purpose. Before finding inspiration for your choice of outdoor lighting, you need to decide where you want the lamps. The possibilities are endless and depend on where you need the light: the shed, the terrace or maybe above the front door. At AndLight, we wish to highlight Royal Botania which is one of the most popular brands when it comes to outdoor lamps and lighting. Among the crowd favourites, you find the Royal Botania Lighthouse and the Royal Botania Q-bic that are both charming floor lamps for outdoor use. The two lamps are well-suited to be placed along the path in the garden where they help make the path visible. Both outdoor lights create a very special atmosphere and make you want to enjoy the evening outside. They are also very durable and withstand the entire year outdoor. Cph Lighting also make fantastic outdoor lamps and particularly their Cph Lightning Eggy is noteworthy. The new-modern lamp is remarkable stylish and elegant and can be used in the middle of the garden, on the terrace, balcony or wherever else you want. The Lightyears HL 410W is a highly elegant wall light that works well at the front door. In any case, we have many outdoor lights that can inspire you.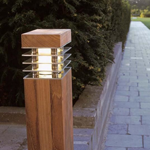 How to choose the right outdoor light
The first things your guests see when they arrive at your house is the outdoor lighting. Hence, the choice of outdoor lighting matters. It is important to keep in mind that due to the exposed position, an outdoor light has to be extra robust. The lamp is outside in all weather and so all outdoor lighting has to be classed as IPX1. You can read much more about outdoor lighting on our advice site by clicking here. Which lamp to choose also depends very much on where you want to place it. In the shed you want a powerful light to help you find things whereas on the terrace you want a dimmed and ambient light. On the terrace, the Foscarini Havana pendant which provides a pleasant light. It is rare to see a modern pendant that can be used outside which makes this lamp absolutely unique. Spotlights can be used anywhere, whether on the side of the house, the shed or in the outdoor kitchen. The advantage of spotlights is that you can use them as wall and ceiling lights alike. Our pretty ceiling lights can advantageously be used in the shed where space is limited but you still need a wide primary lightsource.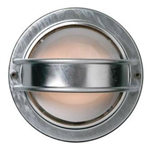 Outdoor lights of high quality and great design
Quality is of utmost importance when it comes to outdoor lighting otherwise the lamp would break fairly quickly. Therefore, we have selected the best manufacturers of outdoor lighting here at AndLight. We highly recommend Royal Botania that offer very high quality as well as super designs. Other brands like Cph Lighting, Foscarini, Marset, Lightyears and Studio Italia Design are definitely worth noting as well; they deliver outdoor lighting of extremely high quality with beautiful designs. We are very aware of the quality of the lamps we offer and all brands here are carefully selected to ensure high quality and good designs for you. Quality also covers functionality which is definitely an important feature of a lamp - if not the most important one. Fortunately, the manufacturers often manage to combine functionality with extraordinary designs. Even though we only offer the very best outdoor lamps on the market, you don't have to compromise on the price. We always shop big which means that we can offer you a cheap online price on your next designer lamp.
See what our customer say about us
AndLight
has
9.2
out of
10
stars based on
876
reviews
.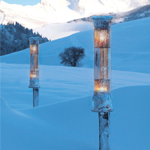 The garden