4.7/5.0 stars
+2400 reviews
+10 000 high-end designs
365 days return rights
Pricematch on all your products
Official retailer of +100 designer brands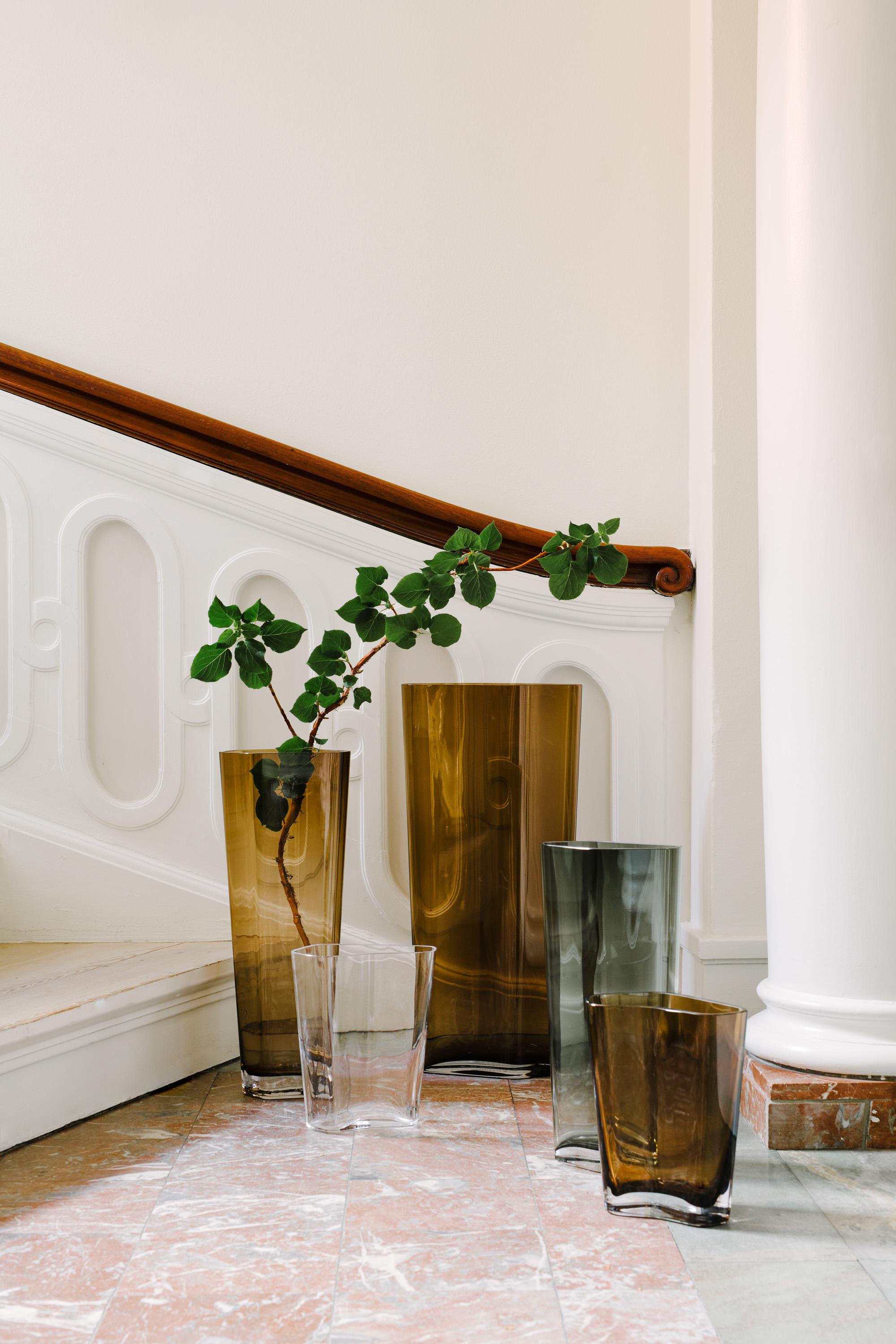 Read more about Vases and Bowls
When talking about accessories, talk about vases! Vases are so beautiful and can be used in many different spaces and settings. They help provide a focal point for any space in your home. But choosing the right vase can be difficult as there are so many types and shapes available.

Glass vases in different colors are a popular choice, but ceramic vases and vases made of clay are also becoming increasingly popular. Vases made of clay and ceramics can help give your interior a more rustic feel and introduce some earth tones in a discreet way. Glass vases are also wonderful as they can show flowers from top to bottom, giving a natural and modern look. Many of our vases come in a pink, blue or smoky shade, colors that can be easily combined. Take a look at our selection of designer vases for inspiration for your living room, office or lounge.
Fill your surfaces with vases
You may ask why we think vases are such an important part of the interior. Is not it just a way to show flowers? Vases, whether tall or low, are an important part of finishing your surfaces such as bookshelves, shelves, tables and countertops and help create coherence and new colors in the space.

Using single flowers or other natural parts in your vase is a great idea to bring nature into your interior, not only on the floor with large plants, but also with smaller natural elements in your decorations. Second, a vase in itself can be a beautiful piece of design that you can use in countless places in your home. This colorful detail gives a cohesive and impressive look, as if it were decorated by a professional - as they say, details are everything.
The choice of the right material for the vase
Materials play a large role when choosing vases. Materials dictate the possibilities with the object, and the final expression is determined through the material. Modern designers are very good at using mouth blown glass to create organic and unique structures to decorate your home.

Stained glass also has a unique way of reflecting light, which you can use by placing vases in your window sill and letting the sunlight reflect the beautiful colors in the vase. Ceramics have some of the same properties, but have a more rustic and classic expression. Usually these have darker, earth tones that work very well with wooden furniture and classic interiors - they also work well with red flowers and small dark branches.
Combines shapes and sizes
Another important aspect of decorating with vases is combining different shapes and sizes. Many of our vases come from a collection of similar designs that combine shapes and sizes so you can place them next to each other and create a group of small sculptures. Many of these also have different colors so you get the perfect set of colors, shapes and sizes. Combining shapes and sizes is generally a large part of the interior, and so are accessories.

So whether you choose to combine different vases yourself or buy a complete set from a series. Whatever you choose to do, you can find the most wonderful, organically shaped vases from our partners. If you need guidance or information about vases or accessories, you are always welcome to contact us.
Vases and Bowls