4.7/5.0 stars
+2400 reviews
+10 000 high-end designs
365 days return rights
Pricematch on all your products
Official retailer of +100 designer brands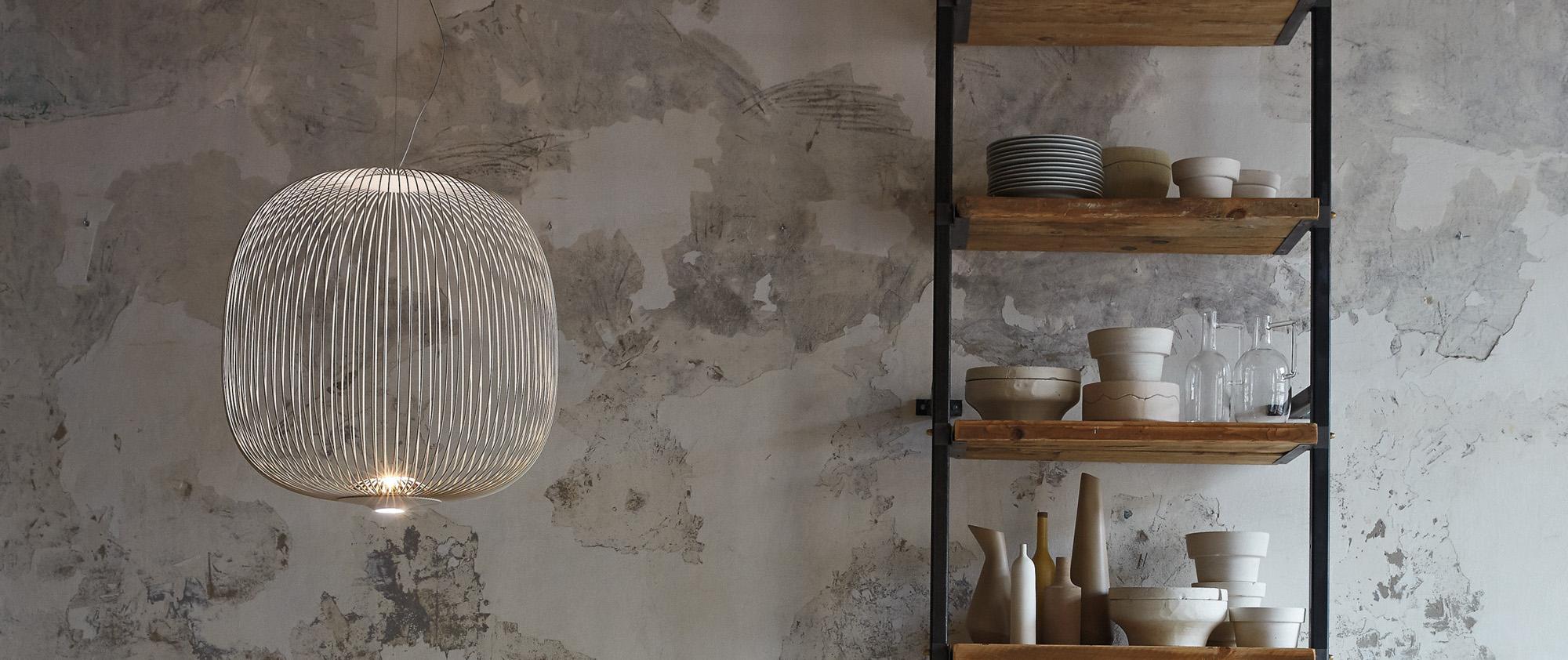 Læs mere om Foscarini
Italian Foscarini has taken the Danish market by storm with their original and classy design. Foscarini was established in Venice in 1981, and started out working primarily with the possibilities of lamps created in murano glass. Today you still link the fine material of murano glass and Foscarini together, but their style has constantly developed and today, Foscarini lamps are produced in all kinds of shapes and materials. Take a look at Foscarini Lumiere, Caboche, and Havana, for example. Foscarini has won great acknowledgement from all over the world, and at the moment, the Havana lamp is exhibited at Museum of Modern Art (MoMA) in New York City – an honor very few are awarded.
Visit Foscarini's website for more inspiration www.foscarini.com
Popular lamps from Foscarini
Foscarini is one of the most well-known Italian lamp manufactures. They've got a beautiful portfolio of lamps. If you browse through their selection, you'll find lamps such as the Foscarini Caboche, Foscarini Rituals, Foscarini Twiggy, Foscarini Gregg, and Foscarini Lumiere - just to mention a few of their famous lamps. The latter Foscarini Lumiere is a perfectly designed lamp that with its gorgeous glass shade and futuristic frame makes a different and very elegant lamp.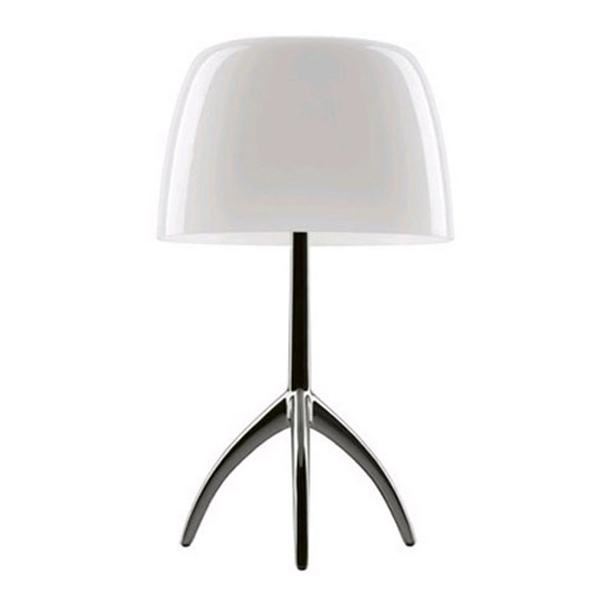 The Greatest designers of Foscarini
At Foscarini, they take in established designers creating new trends, and younger, growing artists creating alternative styles and procedures. Rodolfo Dordoni is the artist behind one of Foscarini's most popular lamp designs; the Lumiere series, which is available as table and floor lamp. The Lumiere table lamp is one of AndLight's most sold lamps and at permanent stock. Rodolfo Dordoni, who's originally educated an architect, is behind a wide range of Italy's design icons. Besides lighting design, Rodolfo Dordoni designs furniture, works with exhibitions, art direction, etc.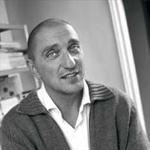 The Story behind Foscarini
In 1981 on the island Murano near Venice, Foscarini sees the light for the very first time. The first lighting series from Foscarini is created in 1983 by the designers, Carlo Urbinati and Alessandro Vecchiato. In 1988 they take over Foscarini. Ever since, Foscarini has developed enormously and is very important brand within design lighting industry. Today Foscarini produces and sells their lamps all over the world and has two incredible showrooms in respectively Milan and New York City. They not only function as showrooms, but also tell Foscarini's philosophy about innovation and creativity.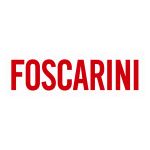 Foscarini