4.7/5.0 stars
+2400 reviews
+10 000 high-end designs
365 days return rights
Pricematch on all your products
Official retailer of +100 designer brands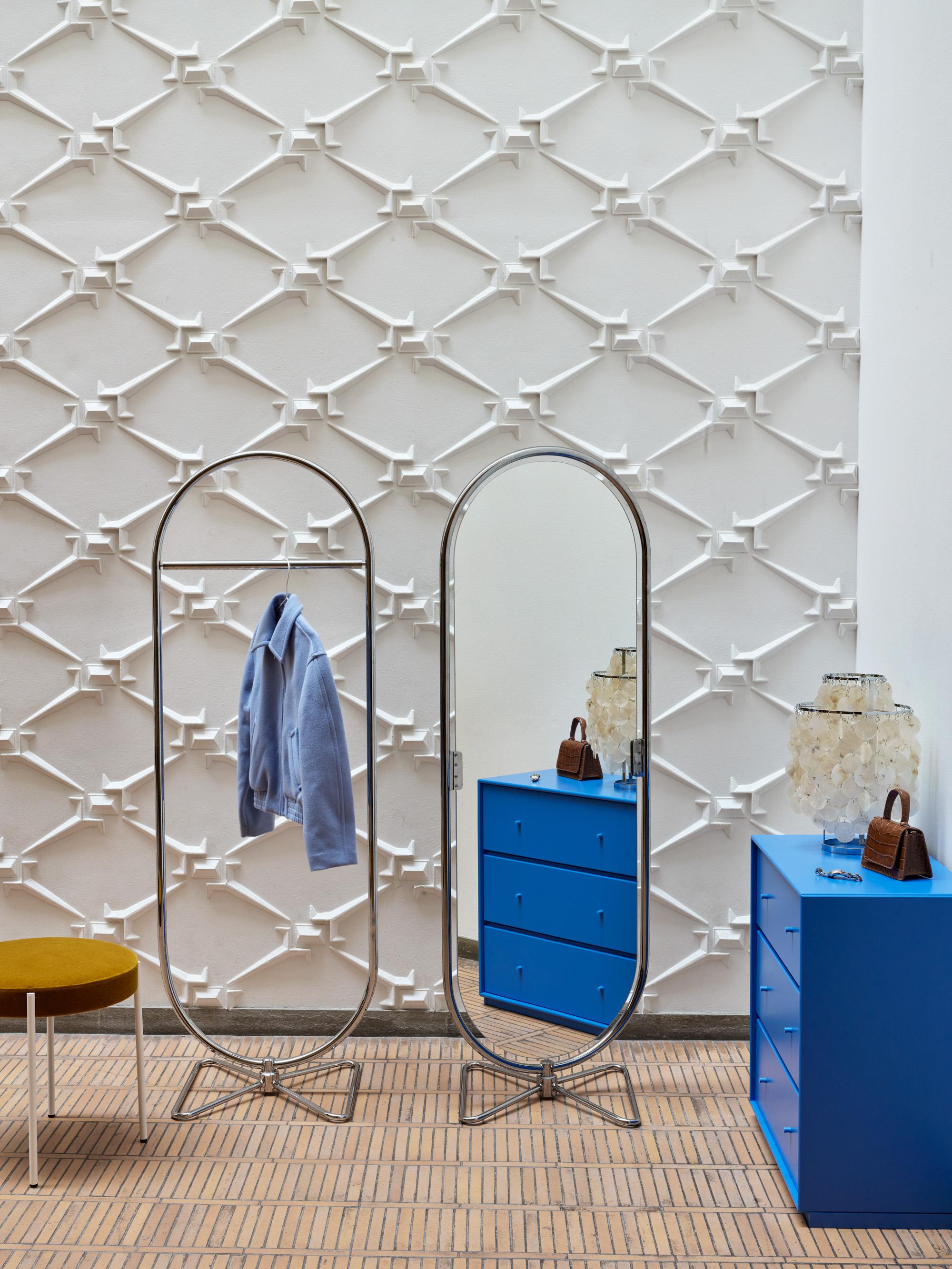 Read more about Clothes racks
The versatile clothes rack is the perfect solution for organizing clothes in your bedroom, wardrobe or entrance hall. A clothing rack is a simple piece of furniture that transforms your bedroom into an organized and fashionable space. They fit all types of clothing and can help remove unnecessary clutter so you get a more streamlined space. Add a clothes rack to your entrance and easily hang up clothes, accessories and other things.

Clothes racks are not only fashionable and aesthetic, but are an excellent storage solution for your outerwear, for example. We hope our selection can help inspire your shopping and give you some great ideas to match your new clothes rack with your own personal style.
Why choose a clothes rack?
It can be difficult to figure out where to store all your clothes. You do not want to end up with a cluttered closet, or piles of clothes that fill and occupy your floor space. Clothes racks are an easy and inexpensive way to quickly add storage space to any room in the house.

If you do not already have one, now is the time to get one - especially since there are so many new models of clothes racks today. Add a little extra style to your wardrobe by choosing a durable, modern clothes rack that matches the rest of your room decor.
A trendy way to organize your clothes
A clothes rack is a new trend in the fashion and organizational world. A clothes rack can serve as a statement in the bedroom or be used to hang your favorite clothes in one place, and it is a simple and stylish way to spruce up a boring room.

Not only are clothes racks visually appealing, they are also a great way to organize your clothes and keep clutter to a minimum. Clothes racks provide new storage options that optimize the look of the clothes you love.
Extra space for clothes storage
What does your bedroom, hallway or entrance hall need? Clothes storage! And we have just the right thing for you. A clothes rack is a great way to create organization in the bedroom, entrance hall, guest room or basement and create extra storage space in an instant. And if you find that you have more clothes than can fit on one rack, do not worry. You can easily arrange them next to each other.

Clothes are not the only thing this storage solution can be used for. You can use it to hold bags, scarves, shoes and so much more! The clothes rack will transform your space with endless possibilities.
Clothes racks