4.7/5.0 stars
+2400 reviews
+10 000 high-end designs
365 days return rights
Pricematch on all your products
Official retailer of +100 designer brands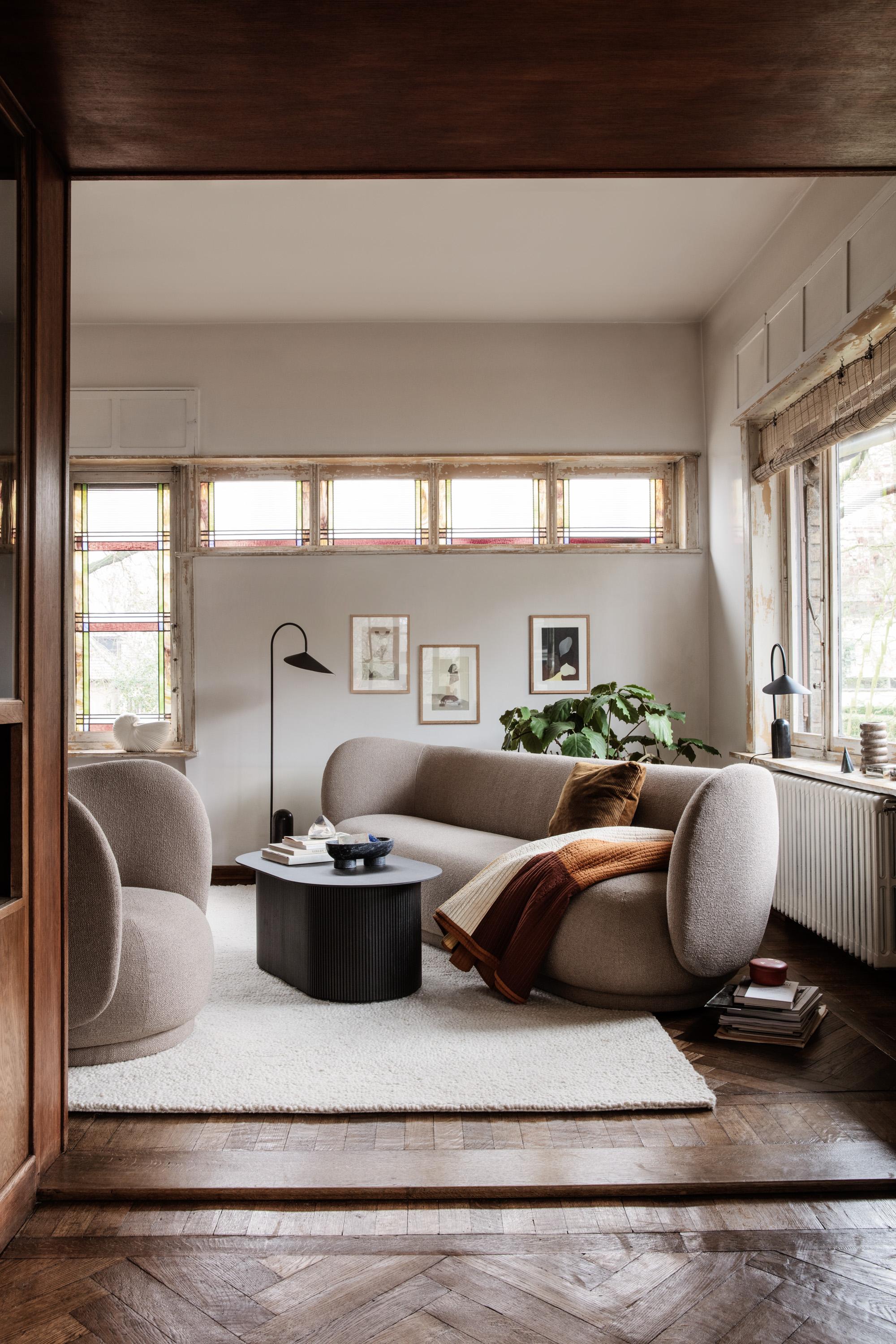 Læs mere om Ferm Living
The young, Danish design brand, Ferm Living, designs everything from accessories and wallpaper to furniture and lamps. With focus on design, craftsmanship and aesthetics, Ferm Living has since their beginning in 2006 created beautiful lamps with a Scandinavian touch. Their products also have a bit inspiration from the middle of the past century. All their products are carefully produced with an eye for the detail and in materials with minimal environmental impact. Their well-known lighting series, Collect Lighting, is built on the idea of designing a personal lamp. The buyer has to combine shade, socket and colour, which gives the buyer the opportunity to create a lamp that is just right for them. Limitless possibilities with 8 different shades (Disc, Hoop, Cone, Record, Dome, Sphere, Ellipse, and Tall), a low or high socket, and many different options within shade colours.

Visit Ferm Living at www.fermliving.dk
Ferm Living Collect Lighting lamp series
Ferm Living's Collect Lighting gives endless combination possibilities to create a perfect lamp for your home. Collect Lighting is built on the idea of designing a personal lamp. The buyer has to combine shade, socket and colour, which gives the buyer the opportunity to create a lamp that is just right. The shades and socket have a modern and clean design, and fits perfectly as nice lighting in the living room, lighting up your workspace, or above the dining table – the only limit is your imagination. Limitless possibilities with 8 different shades (Disc, Hoop, Cone, Record, Dome, Sphere, Ellipse, and Tall), a low or high socket, and many different options within shade colours.


The Story behind Ferm Living
A passion for design, craftsmanship and aesthetics created Ferm Living back in 2006. The young, Danish design brand, Ferm Living, designs everything from accessories and wallpaper to furniture and lamps. Ferm Living creates beautiful lamps with a Scandinavian touch. Their products also have a bit inspiration from the middle of the past century. All their products are carefully produced with an eye for the detail and in materials with minimal environmental impact. They keep renewing and challenging themselves by creating new collections and new concepts. We can't wait to see what the future brings.

Ferm Living's Development
In just few years, Ferm Living has gone from being a smaller Danish design brand to becoming a big Scandinavian design brand, not only known in Scandinavia, but also expanding in the European market and the rest of the world. At AndLight, we are so excited to see what the future holds for Ferm Living. We are proud to sell their amazing design lamps, and we can't wait to present more beautiful Ferm Living lighting in the future.


Ferm Living