4.7/5.0 stars
+2400 reviews
+10 000 high-end designs
365 days return rights
Pricematch on all your products
Official retailer of +100 designer brands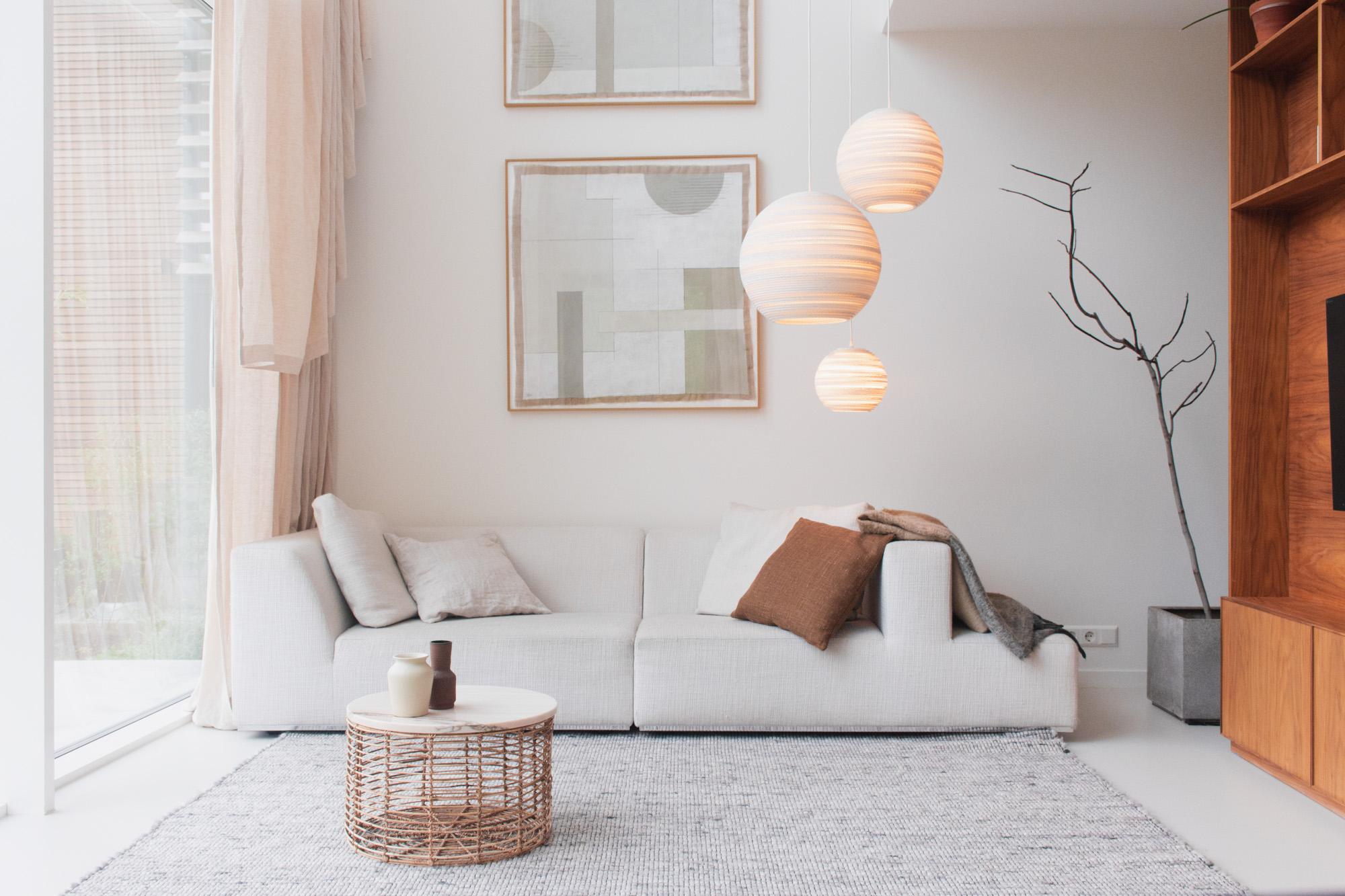 Læs mere om Graypants
Graypants defines themselves as a team of problem solvers. With a vision of sustainable design and innovative design, Graypants are fighting the conformity and the old methods.

The design team was founded by the architects Seth and Jon in Seattle, back in 2007, when the two friends sought new opportunities within personal and industrial design. Today, the European department is run by the company in Amsterdam, where AndLight imports the fascinating and different products.

With a team of passionate and innovative craftsmen, Graypants creates a series of light, with a focus on people and the environment. This vision, and open approach to design, led hem to design their first series of Scraplight in 2007, all produced from recycled cardboard.

Graypants has had great success with the models

Read more about fascinating Graypants here.
About Scraplights
The Scraplights-series is the first series from the English manufacturer, and also one of the more interesting.

With unique craftsmanship and innovative forms, Graypants have created a series of lamps that highlight sustainability. The shades are made of recycled cardboard and are treaded with a special fire retardant coat, that strengthens the entire lamp.

From the Scraplight-series you can choose between a lot of different organic and exciting forms, that you will definitely not find at any other manufacturer. At the same time, you can enjoy the fact that the lamps are produced by passioned craftsmen, with sustainability in focus.

Scraplights-serien kommer i en naturlig farve af brun pap eller i en hvid udgave. Alle pendlerne kommer selvfølgelig med både fatning og ledning i pakken.

The Scraplight-series is available in a natural brown cardboard color or a white version. With all the pendants, Cable and socket are naturally included.
About Chrona
The Chrona series from Graypants is a metallic based and artistic light series. The collection of floating pendants is created with inspiration from the glare of stars and is made of metallic discs, with an integrated acrylic ring of LED lights which creates a beautiful and fascinating effect.

The thin discs made of brushed brass or brushed steel are available in multiple different sizes and on every model either horizontal or vertical assembly is chosen.
The series offers a rich opportunity to combine different lamps and play with different installations.

The Chrona series also offers wall and table lamps, all with integrated LED, which of course is dimmable.

With the Chrona-series you will get unique and exclusive solutions, which can be used in many different places, in many different ways.

Projects
The different series from Graypants is ca also be seen at many fascinating locations all around The United States
For example, in the lobby of The Rennaisece hotel in Seattle, a specially made cloud of Scrapelights, hangs over the guests as they walk into the hotel
At Acestrys.com's headquarters in Salt Lake City, the beautiful cardboard structures hang at different heights and can be admired as you walk up and down the enormous stairs.
Last but not least, Graypants has also created their own house ''Garage'', where conformities are being challenged by new ways to use old material. This is Graypants' award-winning project debut from 2014, which is located in Vashon Island in Washinton State.
Read more about Graypants' products at
www.graypants.com
Graypants