4.7/5.0 stars
+2400 reviews
+10 000 high-end designs
365 days return rights
Pricematch on all your products
Official retailer of +100 designer brands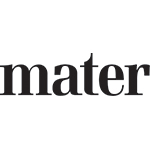 Read more about

Mater
Since their inception in 2006, it has been Mater's mission to create a brand whose absolute focus is on being as sustainable as possible. By mixing sustainability with classic design, ranging from older well-known designers such as Nanna Ditzel and Børge Mogensen, to newer talented designers such as Jean Francois Merillou and PEDERJESSEN, Mater has created a concept that challenges and changes the way sustainable design should be perceived .;

One of the crucial factors in Mater's quest to become as sustainable as possible is a constant rethinking of their production process. After several years of development and adaptation, they have succeeded in producing furniture that is created from materials that are considered waste by other manufacturers. For example, they use the shells from coffee beans that fall off during roasting, mixed with industrial plastic waste, to create the seat and back of the BM3162 chair. Just a single example of Mater's amazing work on sustainability.
BM3162
In close collaboration with Børge Mogensen's grandchildren, Mater has relaunched his BM3162 chair in an updated version. However, this launch is more special one like that. BM3162 is part of Mater's WASTE collection, where sorted waste materials are used in the product to make it sustainable. This is also the first time that a Børge Mogensen collection is made of a different material than the one with which it was originally designed.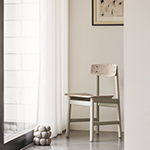 Designers from Mater:
Mater has had a number of major designers in their beautiful range. Below you will find icons such as Nanna and Jørgen Ditzel, Space Copenhagen and Børge Mogensen. As part of Mater's concept , all these designers have created classic designer furniture that is not only extremely elegant, but also sustainable.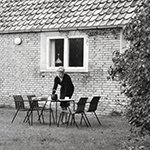 Maters History
When Henrik Marstrand started Mater in 2006, it was one of the first and most prominent pioneers in sustainable furniture design. From the very beginning, their mission has been to inspire, inform and introduce design lovers worldwide to a better understanding and perception of sustainable design. A vision which means that you do not have to stop consumption, but instead reevaluate how you consume.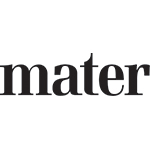 Mater