4.7/5.0 stars
+2400 reviews
+10 000 high-end designs
365 days return rights
Pricematch on all your products
Official retailer of +100 designer brands


Read more about Anglepoise
Anglepoise's story goes back to 1932 where car mechanic George Carwardine invented the mechanism used for all their lamps today. The first sketch was made for the first Anglepoise work lamp. The table lamp quickly assumed an iconic status and is still admired worldwide. Today, Sir Kenneth Grange has taken the lead of the great lamp company and tries to maintain the idea of being innovative and unconvential by nature. He has started new collaborations with grand designers such as Paul Smith and Margaret Howell and allowed them to express themselves through the progressive brand that is Anglepoise. Anglepoise lamps can be seen in homes, offices, restaurants, pubs and hotels in more than 50 countries.

Visit Anglepoise's website at www.anglepoise.com
Lamps from Anglepoise
When car mechanic George Carwardine changed the recipe for how a lamp kept its balance, he also changed the foundational idea of a table lamp. Two years later the table lamp Original 1227 was born. Today it's become a lamp series consisting of nine different designs, all with the same function as the original lamp. Available as a pendant, table lamp, floor lamp and wall light. Each lamp is available in the classic colours black, grey and white and is equipped with a fabric-coated cord and traditional chrome details. A lamp with an extraordinary story that is ready to capture living rooms and offices once again.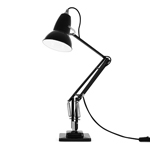 The designers behind Anglepoise
George Carwardine had already made a name for himself before Anglepoise if only in a slightly different business. He worked with suspenion systems for cars and was chief mechanic/designer for Horstmann Car Company. The company went bankrupt and Carwardine had the idea and inspiration to work on the design that later became his legacy. Since 2003, Sir Kenneth Grange has taken over the company and has led it ruthlessly. He has employed some of the greatest designers of the world, e.g. Paul Smith and Margaret Howell to help with some specifik designs. To this day, Sir Grange still designs table lamps and work lamps.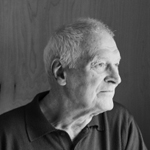 The story behind Anglepoise
In 1932, George Carwardine invented an outstanding office lamp that revolutionised the common table lamp and become the basic recipe for Anglepoise. The first 4-spring model. The lamps have done exceptionally well through the years and old plane wreckages from WW2 have been found with lamps from Anglepoise that still worked.

When the Roald Dahl Museum asked for a bigger lamp, the Original 1227 Giant was made and a new design was created. In 2003, Sir Kenneth Grange took over the design part of the company, a position he had asked for himself due to his great passion for traditional innovation. Simon Terry has taken over the role of executive director and has always been proud of his family oriented heritage.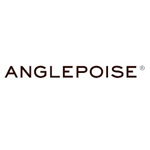 Anglepoise