4.7/5.0 stars
+2400 reviews
+10 000 high-end designs
365 days return rights
Pricematch on all your products
Official retailer of +100 designer brands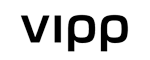 Læs mere om

VIPP
VIPP follows the philosophy of having few, but better products. This philosophy is clearly seen when you take a look at the quality of their products. With a focus on creating products that hold function above design and timelessness above trends, VIPP has created an amazing universe with high-quality products. VIPP has created a beautiful and coherent collection consisting of wall lamps, table lamps, floor lamps, and a pendant that all fit into most homes. Take a look at the simple wall spot, perfect for the hallway or bathroom, or the functional and elegant desk lamp.

Visit VIPP at www.VIPP.com
The popular lamps from VIPP
VIPP introduced its lamp collection in 2015 with a selection of 6 lamps. Since then, the wall spot has arrived in white as well, and the selection now counts 7 lamps. VIPP has created a timeless and coherent collection consisting of wall lamps, table lamps, a floor lamp, and a pendant. The lamps give a nice light, and the shade makes the light both direct and diffuse. All lamps are made in very high quality.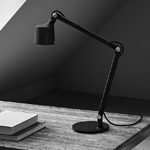 The design behind VIPP lamps
The lighting collection from VIPP is designed by the head of design at VIPP, Morten Bo. The overall goal was to design a timeless lighting collection that collected both high craftsmanship and quality with nice and comfortable light. VIPP wished to offer an alternative to the normal lamps on the market that often has downwards directed light or diffuse light that lights up the entire room. The VIPP lamps give a calm, diffuse light with a nice, downwards directed light.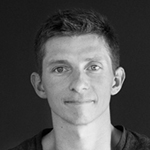 The Story behind VIPP
VIPP saw the light back in 1939 when Holger designed the very first VIPP trash bin for Marie's hair salon. Ever since then, a lot has happened with the company, and VIPP has gone from only producing bins to today producing lamps, accessories, and furniture. Besides that, VIPP has also opened a hotel and launched a kitchen collection. With their long history, cool designs, and high quality, VIPP has managed to establish themselves as a lifestyle brand that people appreciate from all over the world appreciate.

VIPP