4.7/5.0 stars
+2400 reviews
+10 000 high-end designs
365 days return rights
Pricematch on all your products
Official retailer of +100 designer brands


Læs mere om Tala
Tala is a young, British light brand that creates exclusive LED bulbs using of unique LED technology. Tala's philosophy is built on the combination of beautiful, memorable design and sustainability. Sustainability is a vital part of Tala's philosophy. Since the beginning of Tala, they have committed themselves to planting 10 trees every time 200 products are sold. With a Tala LED you will experience light as never before. The atmosphere created, when a Tala LED bulb lights up is extraordinary! No wonder Tom Dixon has mentioned Tala as a company with the potential of taking over the market of light sources. Tala produces both light sources with a more traditional look, but also innovative and sculptural-looking bulbs; for example Voronoi I or Voronoi II that both look beautiful hanging alone or in groups. Tala has also launched the LED bulbs Oval, Oblo, Noma and Enno, all made of porcelain thus giving an amazing light.

Visit Tala at www.talaled.com
Popular LED bulbs from Tala
Tala has a beautiful selection of both classic and more modern LED lights. The classic collection offers globe bulbs, candle light shaped bulbs and bulbs in traditional shapes. You will find LED bulbs with both E14 and E27 sockets. The newest models from Tala are more sculptural-looking bulbs and they bring a unique look to the room they're hanging in. Take a look at the Voronoi II LED bulb or the ENNO porcelain LED bulb, they're both bulbs that haven't been seen before and they contribute with amazing light and incredible shape; a true eye-catcher.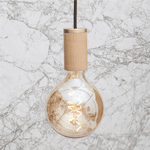 Tala's design team and technology
With their design and development team holding 8 persons, Tala keeps pushing the boundaries for what's possible in the world of LED. Tala's design team's main focus is adopting the classic aesthetic from the old school incandescent bulb and combining it with modern LED-technology so the result ends up being an elegant atmospheric LED bulb. That way, you can get a bulb with a traditional look of an incandescent bulb and the benefit of the technical and energy-saving LED bulb.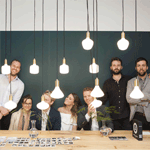 The story behind Tala
Tala was founded in 2015 and has gone from being four owners to over 40 people in just two years. Instead of approaching the market and challenge the prices, they chose to consciously focus on quality and design. When purchasing a Tala bulb, you get a light bulb that is miles away from the LED bulbs you have seen before. The warm light from the Tala LED bulb is so unique and gives an incredible atmosphere to the room. In Tala's short time of life, they have managed to create extraordinary depth in their collection of bulbs and lamps.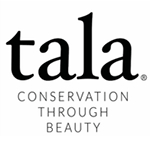 Tala