4.7/5.0 stars
+2400 reviews
+10 000 high-end designs
365 days return rights
Pricematch on all your products
Official retailer of +100 designer brands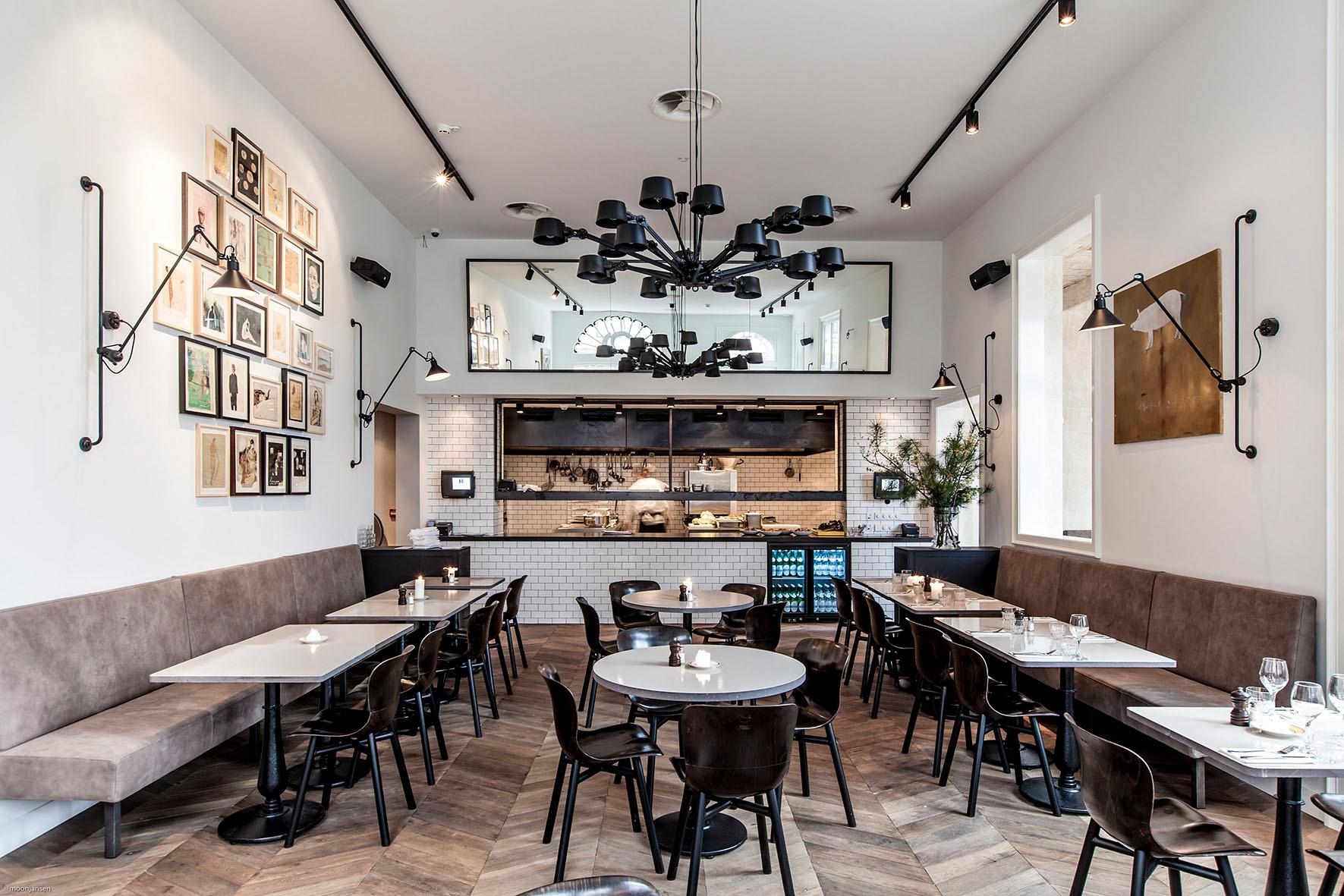 Læs mere om Tonone
A fascination for the traditional mechanics and trade tools created Tonone . The brand was founded by Anton de Groof in 2013 and has headquarters in Hertogenbosch in the Netherlands. In the Netherlands, Tonone's design team work with local craftsmen to produce the different lamps in Tonone's collection. Every step in the production is carefully watched to make sure all products are produced in the very best quality. Their lamps have a cool industrial look. Tonone strives to prove that traditional mechanics and trade tools can become beautiful and functional lamps. This is seen in for example the Bolt series , where the tool used to adjust the lamp is visually beautiful and has a functional purpose, too.
The popular Bolt series
Tonone's popular lamp series, Bolt, combines the raw industrial look with a modern style. Bolt is designed by Anton de Groof. The simplicity of the lamp makes it perfect for many different homes. With a wing nut kinda tool, you can adjust the position of the lamp. This gives endless possibilities. Besides being functional, it works super well together with the design of the lamp. The tool comes as standard in brass, but is available in black, stainless steel, and copper. The lamp series is available in seven different colours.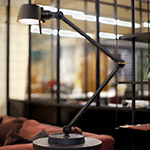 Tonone lamps with industrial design
The industrial design goes all the way back to the beginning of the 20th century, where products produced in modern production facilities were defined as "industrial design". Today, within the lighting world, the meaning of the word has changed a bit. Here you will see lamps with an industrial look having high functionality and a more rustic look. Take a look at lamps like Tonone , Lampe Gras , Schottlander , and Bestlite to see examples.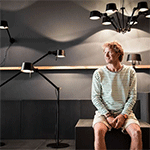 Functional table lamps from Tonone
Tonone is mostly known for the Bolt lamp series that comes in several different versions, but especially the table lamps are super popular. Take a look at the Bolt Double Arm table lamp that comes in 7 different colours. The lamp is perfect for desk lighting in the office, and its adjustability makes it very user-friendly. Besides, the industrial look is a beautiful contrast to the normally simple office look. If you're looking for at smaller lamp for the bedside table or the book shelf, then take a look at the Bolt Standard , Bolt Single Arm , or the Bolt Single Arm Short .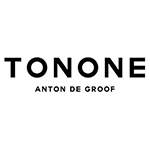 Tonone