4.7/5.0 stars
+2400 reviews
+10 000 high-end designs
365 days return rights
Pricematch on all your products
Official retailer of +100 designer brands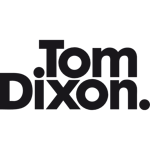 Læs mere om Tom Dixon
Tom Dixon was established in 2002 by respectively Tom Dixon and David Begg. Today, the Tom Dixon Company is a British design and manufacturing company of modern lighting and furniture. Tom Dixon has enthroned innovation and his mission is to revive the British furniture and lighting industry. The Tom Dixon brand is inspired by the individual way of thinking and robustness in a sense of "no-nonsense" manufacturing, which has made Tom Dixon an iconic designer. Some of the most popular Tom Dixon lamps are Copper Shade and Mirror Ball.
Visit Tom Dixon's website at www.tomdixon.net
Popular lamps from Tom Dixon
Following his enormous growth, Tom Dixon lamps have definitely established themselves on the international lighting market. Tom Dixon offers a large selection that collects many interesting lamps. If you browse through the selection, take a look at beautiful lamps such as the Tom Dixon Copper Shade, Tom Dixon Etch, the Tom Dixon Beat series, Tom Dixon Mirror ball, and Tom Dixon base series. Besides these well-established lamps, Tom Dixon's most recent addition, Melt pendant, is, too, extraordinary.
The Designer, Tom Dixon
Tom Dixon grew up in the United Kingdom and established himself in the design business as an autodidact. At the age of 25, Tom Dixon was spoken of as one of the most avant-garde designers in England. In 1991 he founded his own studio, ever since, Tom Dixon has had success with his designs. Tom Dixon has spoken to tons of lectures and talks, e.g. the Royal College of Art, and in 1998 he was appointed "Master of Design" by the British furniture house, "Habitat".
The history behind Tom Dixon
The Tom Dixon Company was established in 2002 and is therefore a relatively new brand. But look at its growth and you will notice an incredible speed towards becoming a big, international brand. Tom Dixon is a British brand focusing on innovation, followed by a mission to re-establish the English furniture and lighting industry. That, they definitely have. Tom Dixon produces stunning products build on high quality and the legacy of British design.
Tom Dixon