4.7/5.0 stars
+2400 reviews
+10 000 high-end designs
365 days return rights
Pricematch on all your products
Official retailer of +100 designer brands


Read more about Seletti
Welcome to the crazy and playful world of Seletti. An Italian company that does not move within the narrow framework for simple and timeless design, for which we in Scandinavia are known and recognized.
Here you can explore Seletti's huge range of animals holding your bulb, sculptural luminous figures and LED plates, with traditional and cultural motifs.
Seletti was founded in 1964 in Cicognara, Mantova and has since challenged common design ideas and put the personal and fun in the forefront.
A new approach to designer lamps
Seletti is world famous for their iconic and playful lamps, which are found in countless shades. You can e.g. find a peeled banana, a beating heart or get a mouse or bird, to hold your light bulb. The possibilities are many with Seletti's fun designs and will no doubt start conversations when you get guests visiting.
Most series are available in different color combinations, giving you ample opportunity for variation and renewal.
Seletti practices a completely new and uncompromising way of approaching design, which can be used actively in your interior design if it has become a little too Nordic design and lacks a breath of fresh air.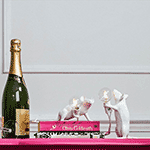 "My Little Lamps"
Another charming invention from Seletti is their "My Little" lamps. A glass dome with a snapshot, a street corner or an iconic situation. The light comes from street lamps or other integrated things in the setup.
Use the lamps as small art installations, as a night light in the children's room or for your own small "Tableau Vivant" in the home office.
The lamps are also good as kitch gifts for the collector or people with an interest in crazy and fun designs.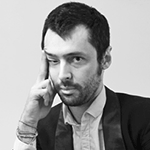 Monkey from Seletti
The Monkey series is without a doubt one of Seletti's most popular series, which stems from a collaboration with the interesting and different designer, MarcAntonio. The monkey lamps were created based on the idea that the monkeys invade the home, and steal the bulbs in the house. This crazy idea has created these interesting and special lamps that will no doubt steal a glance or two. MarcAntonio finds inspiration in the relationship between humans and nature, which can be clearly seen in the many different animal lamps that he has helped to design for Seletti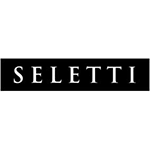 Seletti