4.7/5.0 stars
+2400 reviews
+10 000 high-end designs
365 days return rights
Pricematch on all your products
Official retailer of +100 designer brands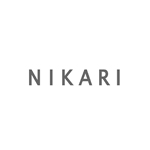 Read more about

Nikari
Nikari is a Finnish brand based on traditional Finnish standards and qualities. A clear testament to this can be found in their first active years, where they worked closely with two classic Finnish architects and designers, Alvar Alto and Kaj Franck. In Nikari's collection you will find a large assortment of elegant wood products which are made with a keen eye for quality, design and functionality. With over 50 years of experience in the manufacture of wooden furniture, it is Nikari's goal and desire to use this experience to create furniture of such high quality that they can last well into the future.
Nikari's focus on environmental friendliness
The Finnish company has also for many years had a large focus on manufacturing their products in the most sustainable way possible. This means, among other things, that all the electricity used in their studio workshop comes from a hydropower plant, they donate part of their profits to the protection of biodiversity and they have a long time before the goals were set, fully the World Goals for Sustainable Development. Throughout Nikari's production, there is a clear respect for the environment, materials and craft traditions, which ultimately results in an incredibly delicious piece of furniture of the highest quality.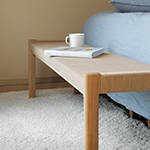 Popular products from Nikari
In Nikari's range you will find many products that are packed with beautiful details and high quality materials. An example of this is their Detalji bench which is the result of a collaboration between Nikari and another Finnish company, Woodnotes. Here, Woodnote's expertise in paper yarn has been mixed with Nikari's focus on quality craftsmanship and experience with wood, to create the stylish and extraordinary Detalji bench. A product like the Biennale stool is also a wonderful product that puts the uniqueness and specialness of raw materials in focus, as it consists only of a piece of solid oak, cut from an oak trunk.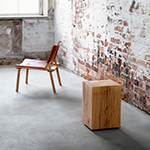 Nikaris History
Nikari is an older Finnish design company, which is still base in Finland to this day. Located in the artisan-traditional town of Fiskars, Nikari has since its inception in 1967 designed, produced and sold furniture of the highest Finnish quality. With her passion and clear love of beautiful design, Kari Vitanen, who is behind the company, has created a brand and a range of products that in their very own way radiate quality and craftsmanship.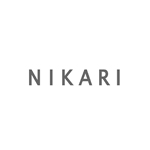 Nikari