4.7/5.0 stars
+2400 reviews
+10 000 high-end designs
365 days return rights
Pricematch on all your products
Official retailer of +100 designer brands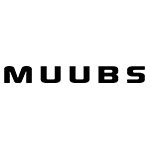 Read more about

Muubs
At Muubs, originality is paramount, and always strives to design products that have a long life and high functionality, so that they can live on through several generations. They create products that are raw and unique in their expression, and have their great inspiration from the beautiful Nordic nature. Each product has a soul and a story to tell.

Muubs has a philosophy of striving for the imperfect, as nothing in this world is perfect. Instead, they look for the beauty that hides in the imperfect. From cutting boards with natural grain and handmade tables with charming, vibrant shapes and imperfections - to rustic wooden kitchenware with natural knots and imperfections.
Angle series
The Angle series from Muubs offers products that have been thought through right down to the smallest design detail. These are designs that take the simple and minimalist Nordic design and add something raw and urban to it. The Angle series is made from the old carpentry method "dovetails", which gives the most beautiful joints on the furniture. The Angle series arose from Muubs' philosophy around a sustainable approach to furniture production.

The Angle products are deliberately made of wood, as it is a sustainable material. Furthermore, the Angle range is flat packed and produced in Europe, which reduces the CO2 footprint of the production and shipping of this beautiful range. Sustainability lies deep in Muubs' DNA and is thought through in every design.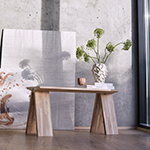 Birgitte Rømer
Birgitte Rømer is Muubs' Head of Design, and creates designs where heart and soul have really been put into it. This is what helps to make her designs full of authenticity, beauty and personality. She has a passion for good craftsmanship, and is passionate about creating designs that are timeless and of the highest quality. Her designs are a beautiful interplay between the clean lines, the organic and sculptural, with a twist of the real, raw and natural. The Angle series from Muubs is, among other things, one of the design lines where you can see Birgitte Rømer unfolding her creativity.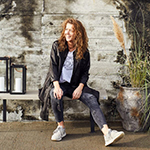 Design since 2010
Since 2010, Muubs has enriched us with their beautiful and unique designs. The married couple Benth and Dorthe Povlsen had a great desire to create a company in the field of furniture and interiors, where craftsmanship was to be the main focus. With large inspiration from modern nature, designs are created that bring the beautiful nature and the aesthetic together into completely unique products.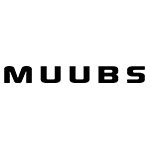 Muubs