4.7/5.0 stars
+2400 reviews
+10 000 high-end designs
365 days return rights
Pricematch on all your products
Official retailer of +100 designer brands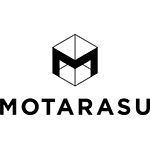 Read more about

Motarasu
MOTARASU is a Danish-Japanese design brand, which was founded in 2018, and is the result of an idea from the founder Mikkel Zebitz, who wanted to bring designers and the design style from Japan and Denmark together in his own unique way. His focus was on combining the two unique styles, with the idea that this could create something very special, which you can only give him the right to. Dive into the interesting world of exciting products that Motarasu offers. Ranging from their stylish Float dining table chairs, to their impressive and eye-catching Hokore pendant which consists of 1000 bamboo sticks.
Designer from Motarasu
With their focus on having a combination of designers with an understanding of both Danish and Japanese design, Motarasu has already worked with a wide range of skilled designers. Below you will find, among others, Lars Vejen and Taijiro Ishiko who together created the Float chair. Akiko Ken Made, Masuko Unayama, and Stilleben are also among some of the talented people who have been part of Motarasu, and have respectively designed, Reflex stool, Union tray and Shiro bowls.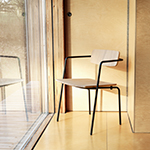 Bamboo lamps from Motarasu
As one of Motarasu's probably most impressive designs, you will find the Hokore the pendant, which from the first glance is already absolutely fantastic. The lamp is designed and handmade by Japanese Tani Toshiyuki who with the traditional Japanese art, takesensuji, has created the lamp. Takesensuji is a time-consuming and cumbersome art, for each single Hokore the pendant alone, almost 1000 small bamboo sticks are used to assemble the lamp, which is why this pendant is also just extremely impressive. Using the same manufacturing method, Tani Toshiyuki has also designed the SEN the table lamp as well as the SEN the pendant.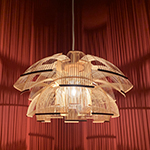 The story behind Motarasu
Motarasu is actually a relatively new brand on the market, which was created back in 2018 by Mikkel Zebitz. But even though the brand is young, they have already managed to create an impressive range of quality products that clearly reflect their philosophy of '' surrounding themselves with beautiful quality furniture and interiors that are specially selected to bring joy. ''

Rather than just being inspired by Japanese design and implementing this inspiration in their products, Mikkel wanted there to be a greater connection between the inspiration and the design. He wanted to change this by putting together Danish and Japanese designers, to create unique designs based on the qualities of both cultures.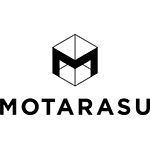 Motarasu