4.7/5.0 stars
+2400 reviews
+10 000 high-end designs
365 days return rights
Pricematch on all your products
Official retailer of +100 designer brands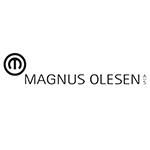 Read more about

Magnus Olesen
Magnus Olesen is a Danish brand with lots of history. Since their inception back in 1937, the quality conscious brand has manufactured, designed and produced furniture to the highest quality. Their focus since 1937 has been on sustainable design that can withstand the test of time. Their furniture must be created to good design.

With their many years in the industry, Magnus Olesen has also created a large and interesting product portfolio. Below you will find, among other things, the impressive and light 8000 series chair or their comfortable 107 armchair, designed by Danske Ib Kofod-Larsen. Take a look at the exciting world of Magnus Olesen's classic as well as new designer furniture.
Good design that can last
Magnus Olesen's philosophy is based on producing furniture that is created by good design. This means that a new product must both visually and functionally meet the environmental guidelines that Magnus Olesen works with. Once these requirements are met, a product can be considered for their product portfolio. This also means that when you buy a product from Magnus Olesen, you can count on getting a product that is well thought out and is based on solid, good design that will last for many years.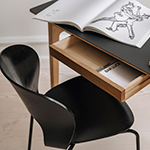 Magnus Olesen's strong roots in Denmark
The Danish brand has large faith in Danish craftsmanship, which is also the reason why, since their start-up in 1937, they have kept their entire production of furniture in Denmark. The craft traditions are therefore also evident in their quality strong products, such as the Freya chair, or the elegant Ø dining table chair. In their production process, there is also a large focus on producing as sustainably as possible, which means, among other things, that all their products are created to be disassembled, so that each part can be recycled correctly.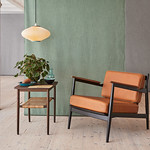 The story of Magnus Olesen
When Magnus Olesen first started producing furniture back in 1937, there was great confidence in Danish design, craftsmanship and quality, something that is still relevant today. Throughout their long history, they have worked with a large number of designers who have helped shape their strong and impressive range of products. Here you will find, among others, Rud Thygesen & Johnny Sørensen, Ib Kofod-Larsen and Says Who. This combination of classic and modern designs and designers, helps to make Magnus Olesen a brand that can offer it all.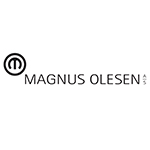 Magnus Olesen