4.7/5.0 stars
+2400 reviews
+10 000 high-end designs
365 days return rights
Pricematch on all your products
Official retailer of +100 designer brands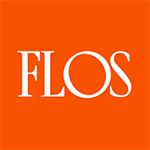 Læs mere om

Flos Outdoor

Flos has created a new addition to their design collection - the Flos Outdoor lights. With a lamp from the new outdoor collection it becomes possible to combine nature and design. The lights can easily blend into their surroundings - or they can be put on display to illuminate natures creations. Look how illumination with these unique lights can create a beautiful outdoor space. The Outdoor Collection from Flos holds a variety of different lights, amongst these wall lights, spotlights, and bollard lamps. The new outdoor lights are designed to create a unique atmosphere and to illuminate open outdoor spaces.


Visit Flos Outdoor's official webpage outdoor.flos.com
Flos Outdoor Lamps


The Outdoor Collection from Flos has quickly become highly popular. It has a wide assortment of products - a rarity amongst outdoor collections. The most popular lamps from the collection are the Climber wall lights, which give of a beautiful and pleasant light. The Flos Camouflage wall lights, which give of a beautiful circular light, while simulataneously enhancing the beautiful surface of the lamp. The Belvedere Clove bollards, which look amazing when several are used in combination, and the A-Round spotlights. The A-Round spotlights brings life, energy, and creativity into your outdoor space.



The Designers of Flos' Outdoor Collection
The designerne behind the collection are Piero Lissoni, Antoni Citterio and Tim Derhaag. Piero Lissoni, the Italian architect and designer, is known for his innovative designs. He is not concerned with trends; his focus is on innovation and product development. For the new outdoor collection from Flos, Lissoni has created the wonderful Camouflage, LED spotlights. The Camouflage spotlights are almost invisible: lit, only the light shows. Switched off, they are almost undetectable. Lissioni's vision was to create outdoor lighting that would blend in seamlessly with the house's features and the garden's landscaping. The lamp should not be the focal point, which is why Camouflage from Flos, blends in with its surroundings, the focal point should be light itself.



Flos Outdoor - The History


Flos was founded in 1962 and within a matter of years, they became a household name in Italy. Today, Flos is known across the globe for their inventive and innovative lamp designs. They have produced several collections that have won great acclaim, and they have made ground-breaking innovations right from the start. As a company, Flos values creativity, and they therefore often team up with famous designers, who then let their creativity contribute to the Flos brand.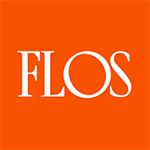 Flos Outdoor