4.7/5.0 stars
+2400 reviews
+10 000 high-end designs
365 days return rights
Pricematch on all your products
Official retailer of +100 designer brands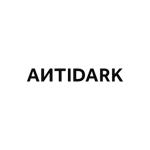 Read more about Antidark
Today our light comes from light bulbs and lamps that are functional, energy effective and match our interior design. Antidark is a Danish lighting company that has designed lamps for over 30 years. All Antidark lamps are created with a love of light, technical quality and modern, Scandinavian design. The mission of Antidark is to brign quality lighting to your life. Antidark By Scan Studio has entered the market of good quality and modern designs. With those principles and guidelines, they've been in the lamp business for over 30 years. In those 30 years they have built their reputation and created many beautiful designs. Again and again they offer new, unique and exceptional designs with modern and fashionable features.

Visit Antidark's website http://www.antidark.dk/en/
Lamps from Antidark
Antidark By Scan Studio is a recognised lamp company that focuses on the most important aspect of a lamp, i.e. the light. Antidark targets a specific clientele with their current designs and at Antidark, they value the Danish standards highly when it comes to quality, design and good lighting. Antidark has set the highest standard of how to run a good and well equipped lamp company should be run and how the lamps should be produced. They use aluminium a lot - and always have - which means that the lamps fit in any room. If you take a look at their lamps you'll find the lamp series Easy, Moon and VIP. Three highly recognisable lamps that will look great in a studio or an office. Especially with a lamp series such as VIP, it is evident that design has great significance to Antidark.

Spotlights from Antidark
Every lamp company has a feature or a niche where they shine through. At Antidark, this is their spotlights. A revolutionary idea that has created their own way since they founded the company more than 30 years ago. Leading on the Danish market of spotlights and influencial worldwide, they have used their great passion to create more and more remarkable spotlights and they've paved their own way to run a lamp company. As is evident in their lamp series EASY, DOT and OCULUS, their spotlights are always of high quality in terms of their functionality and look.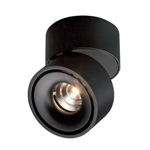 The story behind Antidark
Previously, Antidark has been known as Scan Studio / Scan Studio Lighting where they developed and produced their own lamps for more than 25 years. In 2017 they changed their name to ANTIDARK By Scan Studio as a natural development of their company but their values and ideas remain unchanged. They offer modern technological lighting globally, at competitive prices. Antidark values history and has been in the game for over 25 years. Their incredible history rhymes with consistency, experience and long-term safety regarding light and quality.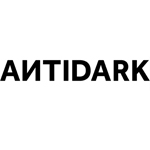 Antidark