4.7/5.0 stars
+2400 reviews
+10 000 high-end designs
365 days return rights
Pricematch on all your products
Official retailer of +100 designer brands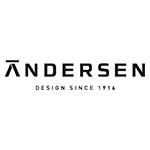 Read more about

Andersen Furniture
Andersen Furniture was established in 1916 as a traditional cabinetmaker. For more than 100 years, Danish Andersen Furniture has produced aesthetic and timeless classics, with a purely Scandinavian expression. By combining high quality and new designs from renowned designers, furniture and interiors are created with an eye for detail that makes them individual and gives them an edge. Therefore, you can be sure that the furniture is modern both today and tomorrow.

Andersen Furniture produces furniture that is known for being versatile and flexible with an incredibly high quality, and is therefore also incredibly popular in a modern home. The products from Andersen Furniture can be the designs that help add value to your home, and make your very own unique style flourish.
Nordic inspired design
When you delve into Andersen Furniture's selection of delicious Nordic-inspired designs, you find furniture and interiors in incredibly fine joinery, with an eye for detail and high quality. Here it can be cabinets from their popular S series, which stand as clear examples of the high quality that Andersen furniture has to offer. The S series with its visible tenon joints and fine details, and this is where the traditional joinery craftsmanship really shines through. The range at Andersen Furniture is wide and full of imaginative designs from recognized Danish designers, who help to pass on the vision, which from the start was to create timeless and modern furniture.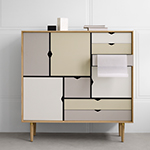 CityKATO
ByKato is a Danish design company that is dedicated to creating design that is both modern and can be implemented directly into everyday life. The company was founded by Karl Rossell and Tonny Glismand, and it is precisely from their names that the ByKATO name came to life. ByKATO believes in design with character and history, and this is something that goes well with Andersen Furniture's vision. In collaboration with Andersen Furniture, ByKATO has been responsible for a number of elegant and beautiful designs that pay tribute to the beautiful and classic joinery. It is series such as the S series with cabinets, the TAC series with chairs and many more that ByKATO has helped to introduce into the world.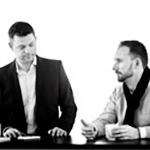 The story behind Andersen Furniture
The Danish design company was founded in 1916 by master cabinetmaker ICA Jensen. The company started as a traditional cabinetmaker, before gradually transitioning to producing architect-designed furniture. In 1978, the company was bought by the brothers Knud and Vagn Andersen and changed the name of the company to Brøderne Andersen Møbelsnedkeri, which continued the production of architect-designed furniture. Since then, the company has grown significantly, and a new generation from the Andersen family has joined. Due to the ignorance of other markets, the company today, as we know it, is called Andersen Furniture. The company has had its headquarters in Hinnerup in Denmark since 2007.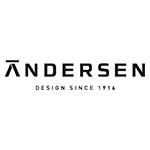 Andersen Furniture