4.7/5.0 stars
+2400 reviews
+10 000 high-end designs
365 days return rights
Pricematch on all your products
Official retailer of +100 designer brands

Læs mere om

Yamagiwa
Japanese Yamagiwa has set a new standard in the world of lighting with their handmade Mayuhana series designed by the uncrowned design king in Japan, Toyo Ito. Yamagiwa lamps are the perfect combination of excellent craftsmanship and elegant and easygoing design. While Yamagiwa has been on the market for almost a century, until now the Europeans haven't noticed the beautiful, Asian lamps. We are excited to make that change.

Visit Yamagiw at www.yamagiwa-lighting.com
Popular lamps from Yamagiwa
With their Japanese roots close to the heart, Yamagiwa produces exceptional lamps that have a certain quality – in both design and materials. Yamagiwa produces handmade lamps made of thin glass fibre threats that form the beautiful cobweb surrounding the light bulb. The cobweb makes the lamp unique and secures a glare free light. Yamagiwa's Mayuhana series is worth a look, for example the Mayuhana pendant or the Mayuhana floor lamp.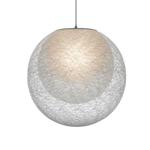 Yamagiwa's greatest designers
Behind the popular Mayuhana series, you will find the Japanese designer Toyo Ito that comes from a background as an architect. His works are many and impressive. The award-winning designer and professor has designed many buildings, the World Games Stadium in Taiwan and VivoCity in Singapore to mention a few. With the Mayuhana series, he has changed court, but he does it brilliantly. In Toyo Ito's architecture, he does not limit himself due to existing boundaries – this, he has passed on to his designs as well.
The Story behind Yamagiwa
Yamagiwa is a global lighting company that celebrated their 90th birthday in 2013. Yamagiwa follows a vision to combine quality and design, and make something extraordinary of this. Furthermore, Yamagiwa works with lighting technology, and is extremely innovative within integrating LED lighting. The future Yamagiwa is still about lasting innovation and improving lighting options for the consumer..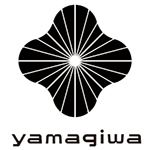 Yamagiwa