4.7/5.0 stars
+2400 reviews
+10 000 high-end designs
365 days return rights
Pricematch on all your products
Official retailer of +100 designer brands

Read more about VIBIA
Vibia is a Spanish manufacturer from Barcelona; a city with a rich history in terms of design and culture. Vibia's local knowledge and their knowledge of Spanish design have ensured their status as a globally recognised lamp manufacturer. Innovation means a lot to the Spanish manufacturer who has designed differently stilysh lamps due to their new way of thinking design. Algorithm won two awards in the Innovation category in the summer of 2018. The use of light and design is very important to Vibia's designers which is evident in their beautiful lamps. Vibia has many different lamps so there is something for people of every taste!

Visit Vibia's website at www.vibia.com/en/
Popular lamps from Vibia
Skan is one of Vibia's most popular lamps and it is easy to understand why. The simple and elegant look and finish of the Skan pendant will look splendid above a dinner table. Its built-in LED ensures a comfortable light that creates a wonderful atmosphere. Skan is designed by Lievore, Altherr and Molina who are known in the realms of lamp and furniture design.
Tempo was introduced by Vibia as part of the new 2018 collection and the different and eye-catching shapes of the lamp are what makes it clear that it is a Vibia lamp. The lamp is designed by Lievore and Altherr who have also designed many other Vibia lamps. Tempo is available in three different pendant types that each give a special light effect and atmosphere. The lamps use LED.
Vibia's designers
Lievore, Altherr and Molina have designed a large part of Vibia's mest popular lamps together. l. Cono and Skan are both designed by this group. The popular Tempo is designed by Lievore and Altherr. Other than lamps, the group has also designet a few pieces of furniture.
I.Cono by Lievore, Altherr and Molina
The l.Cono lamp is yet another design by Lievore, Altherr and Molina for Vibia. The lamp is available as a table, floor and wall lamp. No matter the type of lamp chosen, the same quality and visual effect can be expected. The shape of the lampshade is what sets the lamp apart from other lamps and shows that it is a Vibia lamp.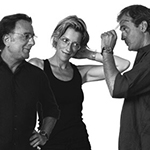 The interesting story behind Vibia
Vibia
started as a small lamp manufacturer in Barcelona and has now become a globally recognised manufacturer present in 80 different countries. Vibia has managed to keep the same core values throughout the entire process. The same focus on quality and innovation when it comes to the use of light and materials. Vibia collaborates with independent designers to create a wide portfolio of lamps.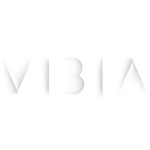 VIBIA