4.7/5.0 stars
+2400 reviews
+10 000 high-end designs
365 days return rights
Pricematch on all your products
Official retailer of +100 designer brands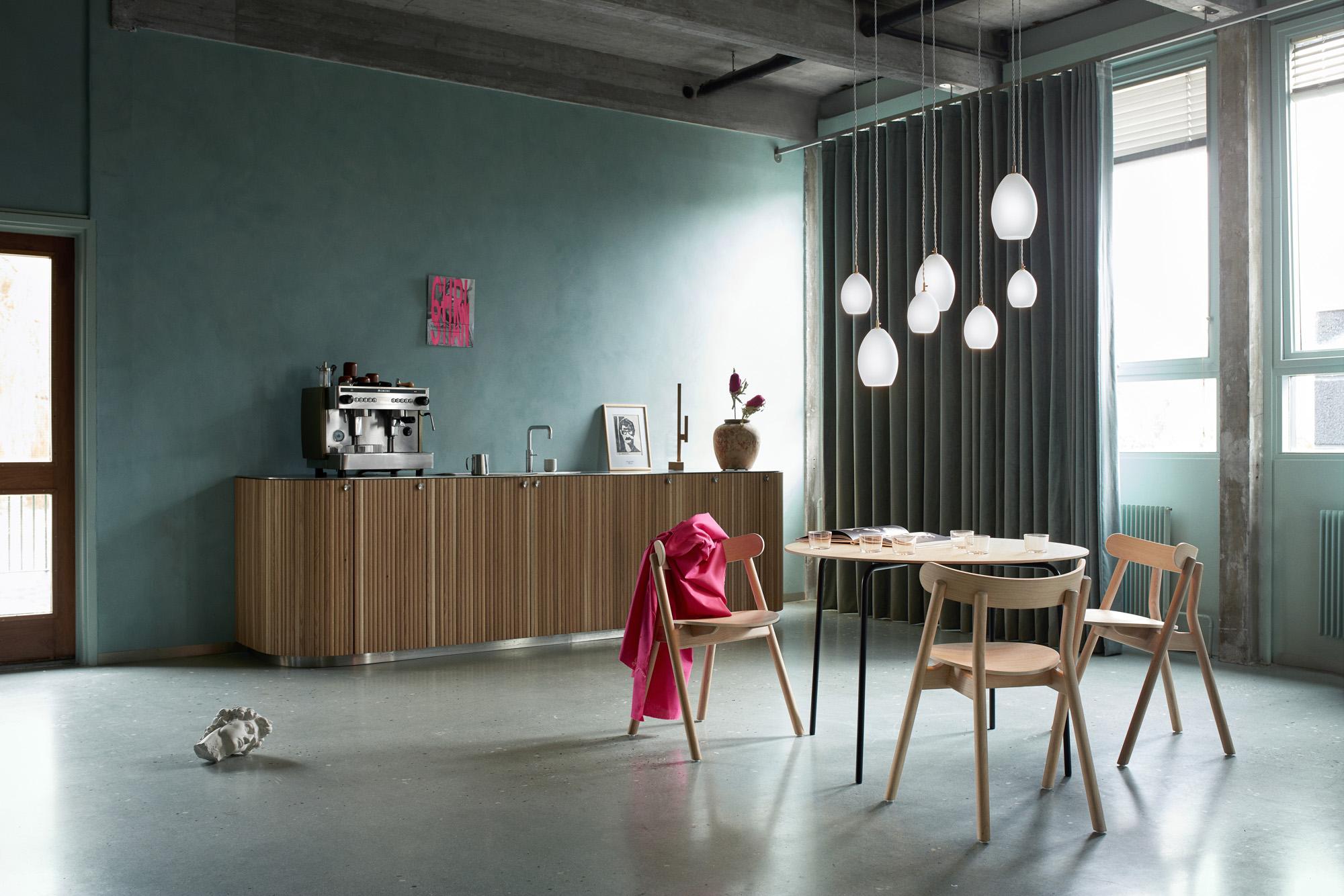 Læs mere om Northern
Northern was founded in 2005 and has established themselves as a small, dynamic Nordic company with a specialization in lighting design and manufacturing. Northern creates designer lamps for various atmospheres inspired by the unique Nordic nature, culture, and society, and the special light found in the Northern regions of the world. The place of origin explains the choice of name – Northern is inspired by the company's geographic position located in the Kingdom of Norway. An example of this is the requested Oslo Wood lamp, which is an interpretation of Norway's spruce forest, whereas Scheisse is a fun and witty tribute to the, now retiring incandescent bulb.
Popular lamps from Northern
For Northern, the focus is put on the creation of lamps inspired by the Nordic nature, culture, and society, and the remaking of the beautiful northern light. We think Northern Lighting has done an amazing job following their inspiration, and you will be able to see their inspiration in their lighting designs, for example, the Northern Unika pendant, Northern Acorn pendant, Northern Birdy, and last but not least, the Northern Oslo Wood.
Northern's biggest designers
Jens Praet, Vibeke Skar, Martina Carpelan, Trond Svendgård, Ove Rogne,Hareide Design, Morten Kildahl, Daniel Benito Cortázar, Hans Bleken Rud, Anne Louise Due de Fønss & Anders Lundqvist – All designers for Northern.

Northern is a commercial center of designers. The people that are responsible for the design of Northern lamps are both young, up-and-coming talents and already well-known designers. Despite their different level of prior experience, they all have one thing in common: they are fiery souls fascinated by the opportunities of light.
The Story behind Northern
Northern was established in 2005. Since their very beginning, Northern has focused on creating light that connects the necessity of the everyday use of functionality and the ideals that reveal luxury and style. The products of Northern reflect the world and the designs created by designers and innovators crosswise nations. The design of the lamps holds Scandinavian simplicity and inspiration of the always-inconstant Nordic light.

After more than 10 years in the industry, the brand Northern Lighting has chosen to expand their range to include interiors, and thus now simply go by Northern.
Northern