4.7/5.0 stars
+2400 reviews
+10 000 high-end designs
365 days return rights
Pricematch on all your products
Official retailer of +100 designer brands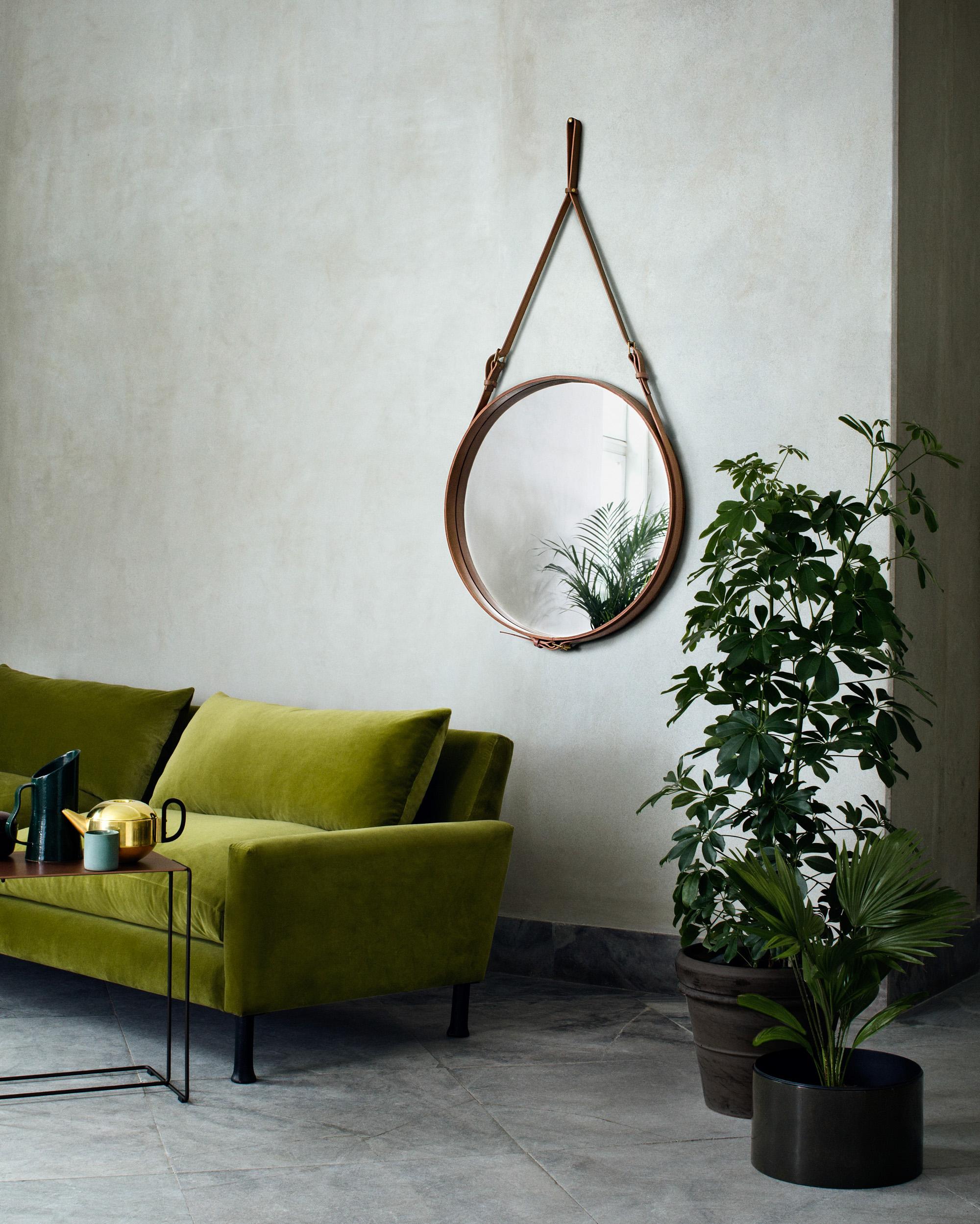 Read more about Mirrors
Mirrors are great for reflecting objects and light in certain shapes, shadows and images. Reflection from a mirror can make a room look bigger, brighter and more spacious. This is beneficial if you need to create depth in a room and it can help bring your other interior products to life.

Since mirrors - when placed strategically in a room - can completely change the visual impact of a room, it is important to make them work for you. Now that you know what mirrors can do for your home, it is time to put them in place and choose mirrors that are in themselves beautiful works of art.
Start using mirrors in your home. You will not regret it
Mirrors are everywhere. In homes, offices, as decorative panels in homes and businesses as well as a decorative piece of furniture. Mirrors have always been a popular design when it comes to decorating a room. They can give viewers extra visual appeal and can enhance a space in several ways. You you choose modern or more classic styles, some with brass- or chrome details, some in black and white. It is important to include mirrors in your interior.

If you do not use mirrors in your home, you are missing out on an opportunity to make rooms look bigger, brighter and ultimately cozier. So if you do not have at least one beautiful mirror in your home, it's time to get started with our wonderful selection of carefully selected pieces from our partners.
Find the right mirror for your home
Having the right mirror in your home can be just as important as the furniture in the room. When choosing your new mirror, there are several things to consider. First, the design of the mirror itself must be chosen based on your own style and to match your existing interior.

Think about the color of the frame, the size of the frame and the size of the mirror itself. Also think about location. Position the mirror so you can reflect some light and make the room feel bigger. If you can, try reflecting on one of your favorite design pieces in your home so that you mirror the parts of the space you like.

Finally, be sure to use mirrors in more than one room, but do not use too many. Choose a pair of beautiful mirrors, preferably in different sizes for different rooms.
Mirrors in different shapes and sizes
Choosing the perfect mirror for your home is challenging and the possibilities are endless. There are small and large mirrors, standing mirrors and hanging mirrors. A popular choice for the hall or for the living room is the round, hanging mirror.

These mirrors often have straps to hang on the wall, giving an unconventional and unconventional feel. These work very well when hanging close to green plants or in the corner of the room to make it more spacious. You can also choose a large, rectangular mirror to stand or hang in your entrance or in your bedroom that you can use for when you get dressed.

A full-size mirror is a must for anyone, so you can check out your outfit before setting off for the day. These come in many different shapes and sizes depending on your needs.
Mirrors