4.7/5.0 stars
+2400 reviews
+10 000 high-end designs
365 days return rights
Pricematch on all your products
Official retailer of +100 designer brands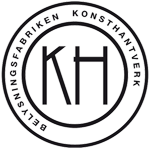 Read more about Konsthantverk
Konsthantverk is a humble yet recognised Swedish lamp business with completely unique designer lamps. With almost 100 years of experience and memories of the lamp market, Konsthantverk is a recognised lamp manufacturer. Konsthantverk has recently launched the Fenomen lamp series that consists of a new glass and brass design. At AndLight, we recognise good craftmanship and the people behind the many lamps from Konsthantverk are some of the best craftmen of the trade when it comes to preserving the feel of sublime handmade lamps. They build, weld and polish their lamps themselves. Sabina Grubbesson and her team of designers value the fact that they maintain the soul of everything they make. Their starting point was not becoming an industrial giant but rather retaining the niche of their own brand.

Visit Konsthantverk's website at www.konsthantverk.com
Konsthantverk's lamps
Konsthantverk's Fenomen lamps are their newest release of pendants. The combination of brass and glass works perfectly to achieve a raw look with an elegant touch. The raw look and weightless light are optimal in the modern home. Eventhough Konsthantverk swell in the raw and the rustic, they also work with elegant and simple wall lights. Their big passion for immersing themselves in their lamps is reflected in their creations and designs. In the lamp series Kavaljer, Stoby, Glimminge and Edison, this is evident.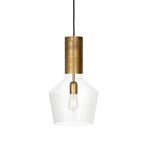 The minds behind Konsthantverk's lamps
The people behind Konsthantverk are essential to the creations. Not just because of their ideas and designs but also because of the way they immerse themselves in their materials. The three designers work splendidly together to create their own unique niche which shapes an incredibly coherent dynamic at Konsthantverk. One of the three great minds behind the brand is that of Sami Kallio who have created the piece of art/lamp Sol among other things. Alongside Sabina Grubbesson and Johan Carpner, he is part of the impressive team where the goal and idea are designer lamps that are available to everyone.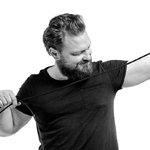 The story behind Konsthantverk
Eventhough Konsthantverk is a small player on the big market, they must be said to be one of the alpha-males. With almost 100 years of experience and more than 60 shops all over Sweden, they know how to play the game. Konsthantverk strives for high quality instead of quantity which is reflected in the unique products. Through the times, they have specialised in lamps and have made outstanding collections for the common consumer. Special products have also been made, e.g. for the streets of Stockholm and the Kennedy Center in Washington.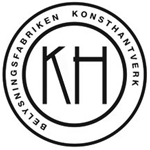 Konsthantverk