4.7/5.0 stars
+2400 reviews
+10 000 high-end designs
365 days return rights
Pricematch on all your products
Official retailer of +100 designer brands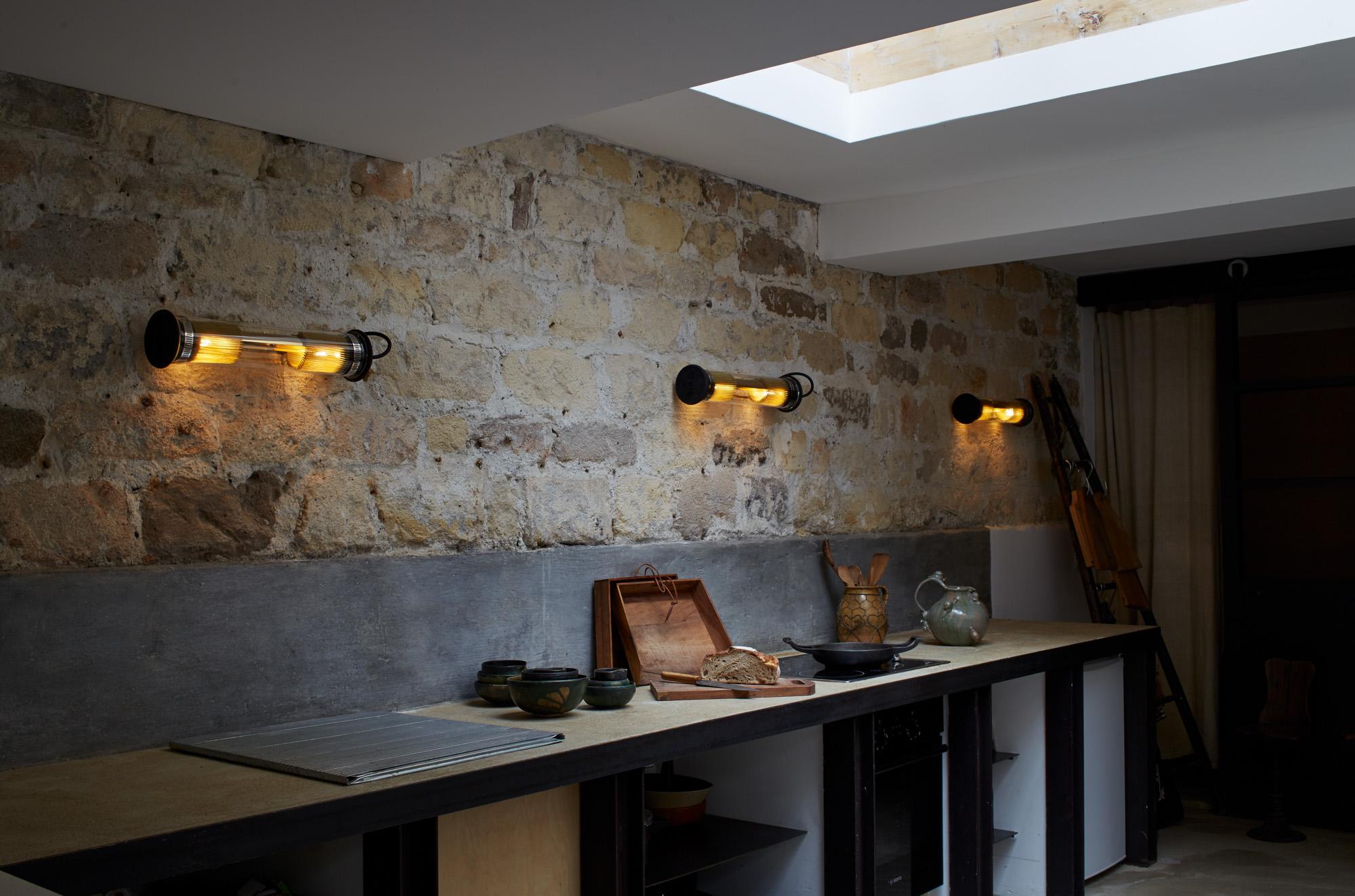 Læs mere om In The Tube

The In the Tube-series is a design-collaboration by architect Dominique Perrault and designer Gaëlle Lauriot-Prévost produced be the renowned French DCW group. In The Tube is inspired by industrial design reflected in the choice of materials and hardiness. The lamp itself is made from aluminium, stainless steel, silicone, rubber, borosilicate glass and light reflectors in either copper, silver, or gold, making it not only beautiful but also able to bear extreme weather conditions. In The Tube is available in four sizes and three different colours. As standard the lamp is a wall and ceiling lamp but a pendant kit can be bought separately enabling you to use the lamp as either a horizontal or vertical pendant depending on the kit.
For more information about the designers, the In the Tube lamp itself and general inspiration go to In The Tube's website www.inthetube-lamps.com
The unique In The Tube series
With In the Tube, you get a unique lamp that differs on all the most important parameters: design, quality and durability. The
In The Tube-series
has a timeless look, but is also something that has never been seen before; The wall lamp has a shape like a tube and can be mounted both horizontally and vertically. The lamp is available in gold, copper, and silver, and comes in four different sizes:
350
,
500
,
700
and
1300
. The solid material means it can be used both indoors and outdoors. This is because the lamp has an IP65 fuse, making it durable in all weather conditions.
.
In The Tube's designers
The elegant and striking In The Tube wall lamp is designed by French Dominique Perrault og Gaëlle Lauriot-Prévost. The series of
In The Tube lamps
is the result of a shared passion for the creation of a multifunctional yet classy and versatile lamp. In The Tube has an industrial look and design but gives a soft, warm light making it suitable both as a porch light and living room lamp. The designers even thought up a pendant kit making it possible to use the lamp as a dining table lamp – a gorgeous possibility. In 2015, the Japan Art Association awarded Dominique Perrault with the Praemium Imperiale Laureate of Architecture prize.
.
The intersting story of In The Tube
The
In The Tube-series
is the result of a design-collaboration between architect Dominique Perrault and designer Gaëlle Lauriot-Prévost. Though they were inspired by the industrial tube lamps common in French nuclear power stations the final design is smoother and more decorative. It is a lamp with a strong character with a timeless and versatile expression of both elegance and quality. Lauriot-Prévost and Perrault's goal to create stand out lamp that would be in a class of its own while blending in everywhere has truly been met. In The Tube is a lighting asset no matter if it is used as a pendant above the dining table, a wall lamp in the bathroom, or as outdoor lighting.
.
In The Tube