4.7/5.0 stars
+2400 reviews
+10 000 high-end designs
365 days return rights
Pricematch on all your products
Official retailer of +100 designer brands

Read more about GUBI Multi-Lite
The Multi-Lite Pendant from GUBI was first designed in 1972, when Louis Weisdorf made an exception to his typical design. The lamp came to reflect his passion for diversity, which was different as his design was previously known to use repetitive elements. The lamp embraces the golden era of Danish design. You can adjust/rotate the lamp yourself and thus achieve different combinations where the light can point in different directions. Multi-Lite Pendant has a timeless design that makes it fit into various contexts. The lamp is mainly used as a dining table lamp, cozy lighting in the living room or as a decorative lamp. Gubi Multi-Lite Pendant is available in 7 different color combinations, where chrome and brass are common to all models. An addition to the Gubi Multi-Lite series is the Multi-Lite the floor lamp. The new Gubi Multi-Lite Floor lamp comes in four color combinations
pure Chrome
,
Chrome/ White
,
Brass/ black
and
pure Brass
.
If you want to see the rest of Gubi's range, you can do so by clicking
here
.
The popular GUBI Multi-Lite Pendant
This popular Pendant, gives a unique and beautiful expression to the room it is in. The lamp can be adjusted/rotated, that way you can reflect the light, according to your own needs and at the same time give the lamp the expression you want. The lamp works well in clusters, with other Multi-Lite Pendants , the colors can be mixed and the shades can be adjusted differently, it gives an exciting expression to the room they are in. The lamps are suitable as cozy lighting in one of the corners of the home or as lighting above dining tables etc ..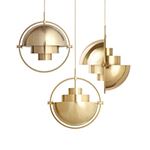 The designer behind the GUBI Multi-Lite Pendant
Louis Weisdorf (1939) educated at the Royal Danish Academy of Fine Arts. After Louis Weisdorf graduated back in 1954, he and Ole Panton (Little Brother of Verner Panton) decided that they would open their own business, here they would sell their own products. The store was the start of a long career, filled with success. Over time, the two companions have worked with big names, such as Verner Panton, Poul Henningsen, Storm P and Acton Bjørn.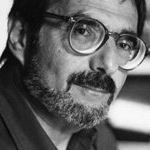 The story of the GUBI Multi-Lite Pendant
When Louis Weisdorf designed the Multi-Lite the pendant back in 1972, he made an exception to his typical design. The lamp came to reflect his passion for diversity, which was different as his design was previously known for using repetitive elements. The lamp embraces the golden era of Danish design and is today, many years later, still just as popular.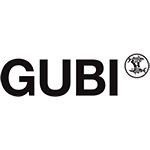 GUBI Multi-Lite