4.7/5.0 stars
+2400 reviews
+10 000 high-end designs
365 days return rights
Pricematch on all your products
Official retailer of +100 designer brands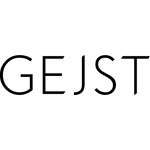 Read more about

Gejst
Since 2013, the Danish brand Gejst has manufactured sustainable design furniture that can withstand the test of time. The focus of their furniture is functionality and high quality. Something that is clearly clear in a series like Flex that is very versatile, which is also adapted and used depending on how you want it. Gejst focuses on producing and designing furniture that does not follow the traditional approach to art and design, but instead products that have a more special and different design language and style. Gejst's goal is for each of their designs to be a testament to this approach, and it's their way of bringing spirit into the home.
Popular products from Gejst
It is clear in Gejst's product range that they focus on creating products that you do not normally see elsewhere. Often they are based on quite normal products, which they then break down and rebuild with their different approach to design. Here you will find, among other things, the Moment wall clock which is a very different roof on a classic wall clock. The Glim series is also a good example of Gejst special and interesting approach to design.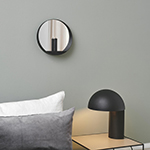 Functional designer furniture
Something that Gejst puts a large of focus on is that their products must be of high quality, but they must also be functional so that they can be used in the home. This can be seen, for example, in their minimalist and stylish flex series, which is a larger series based on a magnetic shelf on which you can put several of the different parts that are part of the Flex series, such as shelves, small boxes or even a mirror. Gejst's products are well thought out and well designed, which you would quickly be able to see and feel when you stand with one of their products in hand.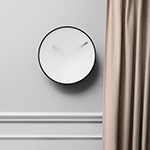 The story of Gejst:
The Danish brand was started back in 2013 with a desire and a passion to create sustainable and attractive design that can be used for a long time. As their name also implies, Gejst was created with the goal of bringing joy and spirit into the home through their interesting and different products. This is achieved through their continuous quest to challenge traditional design and instead bring colorful and playful objects into the home. These ideas and goals can be seen especially with products like the Molekul candlesticks, or the Moment wall clock.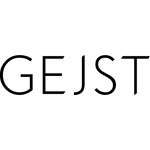 Gejst