Frama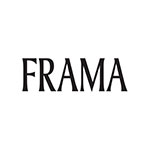 Read more about Frama
At Copenhagen's Frama , they have a preference for simple geometry and natural materials. Their typically Scandinavian designs highlight the use of materials such as wood, steel, metal and glass and transform these into a strong aesthetic. Some lamps are designed by their internal team, others in collaboration with the top of Nordic design talent. Common to them all is a return to the basics and simplicity. Maybe that's why the brand has chosen to establish itself in St. Paul's pharmacy in the heart of Copenhagen, an old building from the 19th century that, like the brand, balances between the classic core values ​​and modern thinking.

Find more inspiration here www.framacph.com
Frama - a fire in motion
Driton Memisi and Niels Strøyer Christophersen founded Frama Copenhagen back in 2008 and since then it has gone really fast for their functional and innovative design. They both take pride in the fact that materials, constructions and not least expression are in focus, as they are both strong supporters of "back-to-basic". Frama as a whole is a brand that undoubtedly fits into the New Nordic design movement.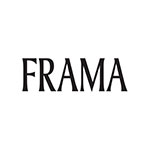 Popular lamps from Frama
When you say Frama, you also say
Geometric
and
Diamond
. The lights in the series signal a return to the basics, where the design expression aims to be simple and honest. The pendants of the Geometric series provide a pleasant light, while the lamp adorns the space in which it hangs. Another popular series from Frama is the Diamond series, which with its aesthetic geometry sums up the brand's design philosophy; an easy access to modern design. Frama's lamps are small graphic works that will enhance the aesthetics of every home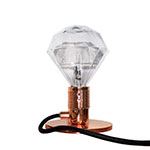 Framas designers
Frama gives all their designere- both internal and external - the creative freedom to explore and deconstruct the classic designs and performances. They all have in common that innovation is not a unique priority for them - they like to improve and explore analogous approaches to modern design. During Frama hear Frama Studio too. Here, Frama works with architects and clients, and develops creative and bold design solutions and concepts that belong to Frama's aesthetics and expression.