4.7/5.0 stars
+2400 reviews
+10 000 high-end designs
365 days return rights
Pricematch on all your products
Official retailer of +100 designer brands


Læs mere om Frama
The Copenhagen-based brand Frama has a preference for simple geometry and natural materials. Their typically Scandinavian designs emphasize the use of materials like wood, steel, metal and glass and transform these into aesthetics. Some of the lamps are designed by their in-house designers, and some are made in collaborations with some of the most talented Nordic designers. Common for all, are the return to the fundamental and simple. Maybe that's why the company has chosen to establish themselves in St. Pauls Pharmacy, a building from the 19th century in the heart of Copenhagen. Just like the brand, the building shifts between classic values and a modern way of thinking.

Find more inspiration at www.framacph.com
Frama - a brand in movement
Driton Memisi and Niels Strøyer Christophersen founded Frama back in 2008 and ever since, Frama has developed quickly as to their functional and innovative designs. They put an honour into quality materials, construction and the final look of the lamp, as they are supporters of the "back-to-basic" way of thinking. We believe Frama is a brand that, without a doubt, will make history within the Nordic design movement.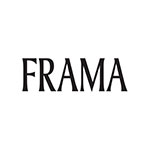 Popular lamps from Frama
Frama equals Geometric and Diamond. The lamps signalize a return to the fundamental, where the design is simple and honest. The pendants from the Geometric series gives a nice light and they decorate the room in which they are hanged. Another popular series from Frama is the Diamond series that with its aesthetic geometry sums up the philosophy of the brand; a simple approach to modern design. Frama's lamps are small graphic pieces of art that will adorn any home.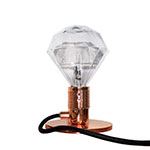 Frama's designers
​Frama offers all their designers – in-house as well as extern – the creative freedom to explore and deconstruct the classic designs. What they all have in common is their believe that innovation is not a unique priority – they prefer to improve and explore the analog approach to modern design. Frama Studio is a part of Frama, and here Frama works with architects and clients and develops creative and brave design solutions and concepts within the spirit of Frama.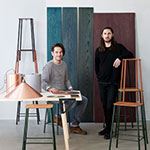 Frama