4.7/5.0 stars
+2400 reviews
+10 000 high-end designs
365 days return rights
Pricematch on all your products
Official retailer of +100 designer brands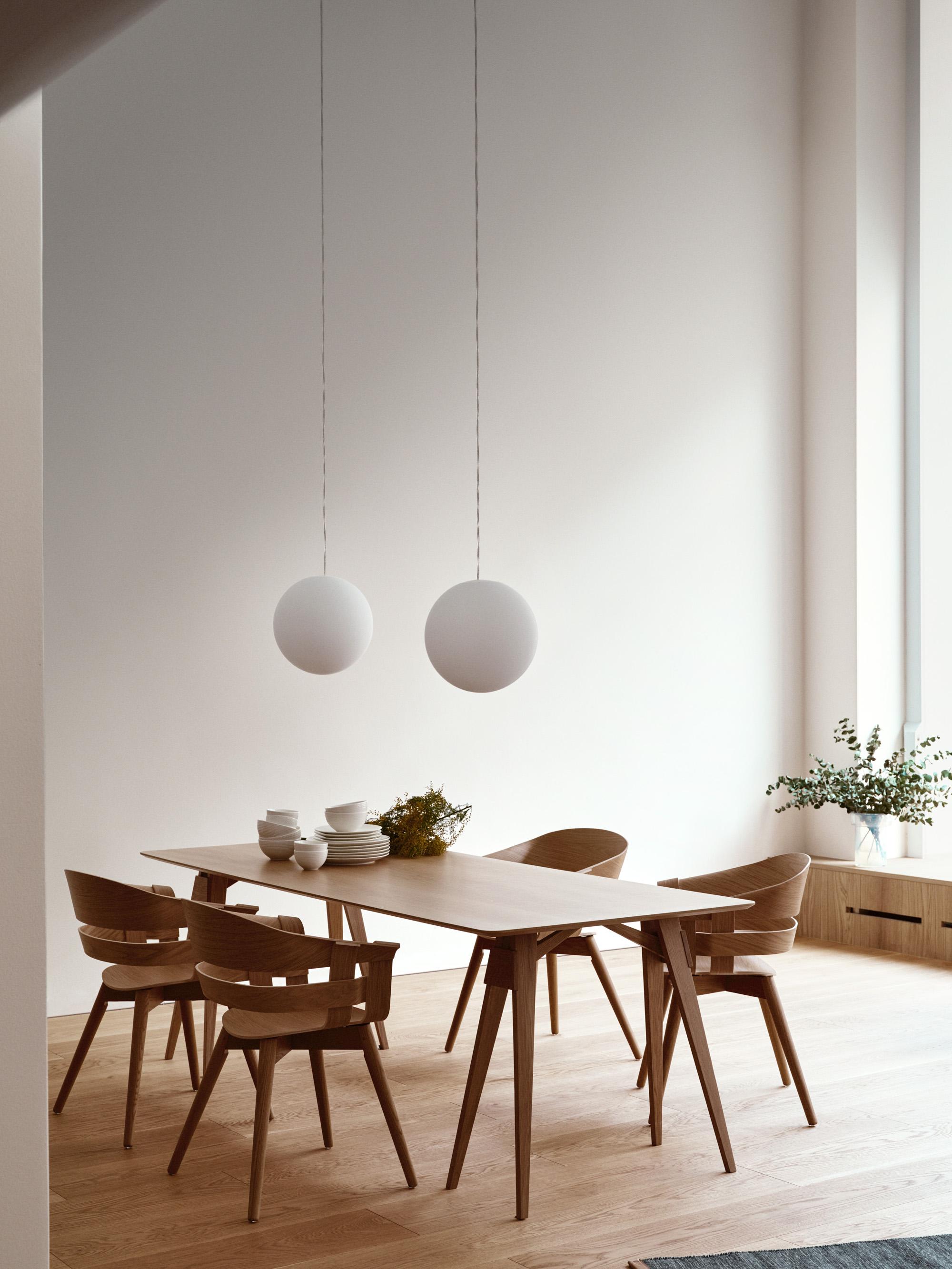 Læs mere om Design House Stockholm
Design House Stockholm is a brand of innovative and clean, Scandinavian design. More than 60 designers in Scandinavia have distributed their own products through Design House Stockholm. For example, the Cord lamp from their lighting collection works as a table lamp and a floor lamp. Or the Block table lamp, or the Manana floor lamp. All acknowledged for their innovative design.

Visit Design House Stockholm at www.designhousestockholm.com
Popular lamps from Design House Stockholm
Design House Stockholm and their talented team with many upcoming designers have had much success designing beautiful and useable lamps. Their latest addition is the Design House Stockholm Form pendant that is available in three different shapes; Form Round, Form Tube, and Form Cone. All beautiful pendants in mouth-blown glass giving warm and calm light.
Design House Stosckholm's biggest designers
Many independent designers are a part of Design House Stockholm's network, for example internationally known names such as A&E Design, Signe Persson-Melin, Monica Förster, Nina Jobs, Ann Wahlström, and Form Us With Love. Design House Stockholm has made themself stand out, because of their choice of young, upcoming designers as a supplement to the more known and established names. Design House Stockholm puts the talent before the name. Many young designers have contributed to Design House Stockholm's collection, for example, Jonas Hakaniemi's Box Light and the amazing Block Lamp designed by Harri Koskinen (picture). All made by, at that time, unknown, but very talented people that all are awarded with very prestigious design awards today.
The Story behind Design House Stockholm
In 1992, Anders Färdig established Design House Stockholm, but it wasn't until 1997 that their very first products hit the street. The philosophy behind the brand has always been concentrated around the creation of products with help from a large number of designers instead of just using already known designers. In that way, Design House Stockholm has through a wide range of designers created a collection of design classics with a timeless look and exceptional quality.
Design House Stockholm