4.7/5.0 stars
+2400 reviews
+10 000 high-end designs
365 days return rights
Pricematch on all your products
Official retailer of +100 designer brands

Læs mere om decode
Decode is a British design company making innovative and modern lighting. Through their work with talented British designers, architects, and artists, the company units tons of creativity and thereby creates absolutely beautiful lamps. The design collective's award-winning work can be found in some of the most stunning interiors of the world and in high-quality commercial environments. The most popular series is called Heavy Light and is designed by Benjamin Hubert. The material of raw concrete has gone through a manual process to be shaped into the stunning lamp shades and bases. Though the material is quite heavy, the lamps become extremely elegant and strong in their look, which fits perfect into the modern home.
Popular lamps from decode
Decode offers many interesting lamps. Especially decode's Vessel light pendant is very memorable with its stunning glass that shows the beautiful Plumen bulb, when switched on. Another interesting lamp is the decode Heavy light pendant made in hand casted concrete that gives this vibrant, raw look to it. The raw concrete is companied with lovely, soft lighting.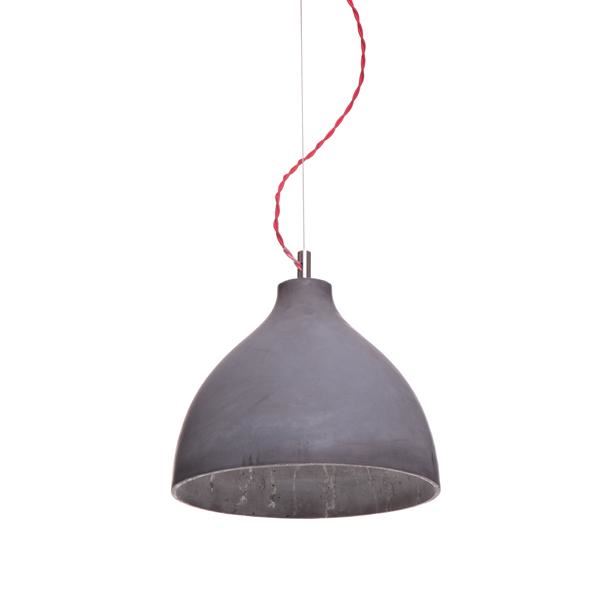 decodes biggest designers
One of the designers behind decode is the design studio, Viable London, known for their creative diversity and ingenuity. Besides lighting, the company does furniture and product design as well as conceptual exhibitions. Viable London has designed the popular Wire Light that we sell here at AndLight. Samuel Wilkinson has designed the Vessel Light pendant, a lamp that elegantly gives a lovely light and at the same time experiments with shapes creating illusions when switched on. Benjamin Hubert's Vessel Light has been honoured in several design media. By using concrete, the Heavy Light series has made an impression on critics and design interested people all over the world. AndLight offers the entire collection from decode.
The story behind decode
With its British roots, decode has grown forwards and today offers a large selection of lamps. Decode has made its way into the market with different designs and alternative use of raw concrete. Decode has managed to combine great creativity, high quality, and stunning design in their relatively short lifetime. Decode's capability of using talented British designer, architects, and artist have made them very popular among regular people as well as interior and design professionals.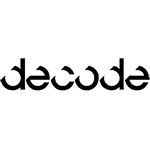 decode