4.7/5.0 stars
+2400 reviews
+10 000 high-end designs
365 days return rights
Pricematch on all your products
Official retailer of +100 designer brands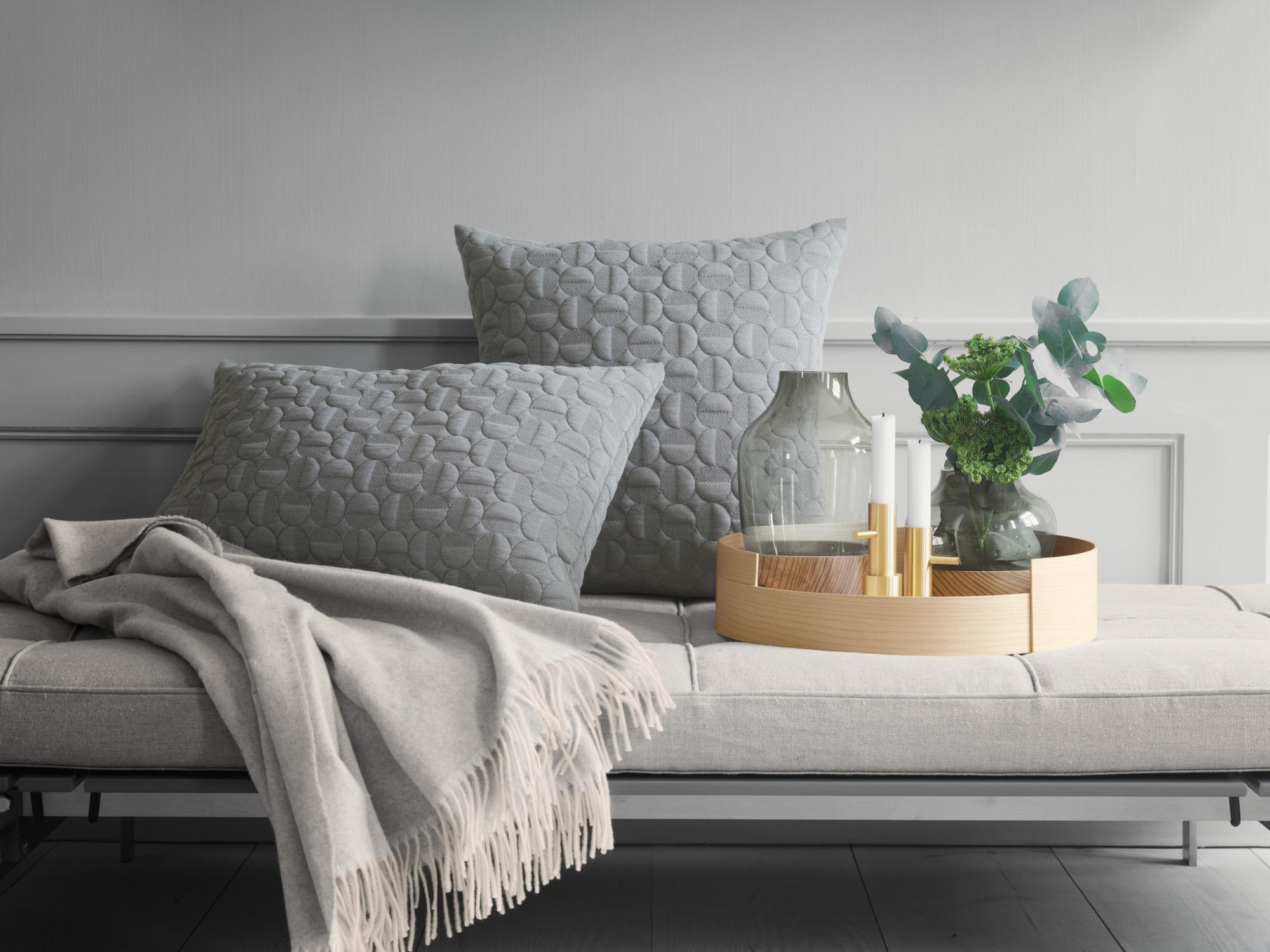 Read more about Pillows and Blankets
When you sit down to start planning your living room, it is tempting to choose a basic blanket as well as the right pillows. However, choosing the right blanket and the right pillows for your room can make all the difference and really make it your own. Choosing the wrong type of throw, or the wrong pillows, can lead to problems along the way, and it may not match the other furniture in your room. Once you have chosen the perfect coffee table, choose the perfect throw to go with it. The same goes for the perfect sofa that requires the perfect pillows.

The blanket and the colors of the pillows are important as well as their texture. You want it to look good, but you also want a good touch so you can enjoy using it. We have chosen our favorite blankets and pillows from our suppliers, so you can choose between the best and most inspiring products.
Embrace the Scandinavian style
We have lots of Scandinavian styled blankets and pillows that carry the modern feel and the soothing colors that Scandinavian design houses are known for. Carefully selected colors and materials create blankets that center the space and invite you in for good times with your family and friends. Whether you choose a square blanket or one with cut edges, the materials feel luxurious and it will instinctively shine through in your living room or bedroom. There are autumn colors, sky blue colors or neutral gray and beige for the minimalist home. Whatever you need to complete your decor, we have the choice to help you.

Are you missing the right pillows for the home instead? Explore a world of textiles and beautiful colors and choose the best pillows for the bedroom, living room, armchair and more.
Choice of colors and shapes
One of the most basic ways to make your home feel different from the rest is by decorating it with the right colors. There are several things to consider when choosing colors and shapes. Good color matches create a warm and inviting environment. Choosing interesting shapes will add life and balance to your space, and some special designs are simply pleasing to the eye. You will also need to consider the furniture in the room.

What shapes do you see on your tables, your chairs and your sofa? Are there any forms you would like to enhance? Or are there forms that you want to break with something completely opposite? And what about colors? Does the room lack more color, or does it have too much? Do you want to neutralize the color scheme or create a more vibrant environment? These are the things to consider when choosing colors and shapes and this is especially important for choosing blankets and pillows for the home
Exclusive and handmade
There are many benefits to buying handmade products. Handmade blankets are often very unique and with the right maintenance, a handmade throw can last you many, many years. In most cases, you can also tell that an item is handmade because of its structure, color, and groove patterns. This also applies to a selection of pillows that appear to be of the highest quality.

Buying a handmade throw, or handmade pillows, provides higher quality, less mass production, and it allows you to own something with a story. Such as GUBI blankets that are handmade in India by skilled craftsmen. We also have blankets from &Tradition, made with special techniques to create the perfect surface. We have several handmade blankets and textiles in our selection, so you just have to start looking for the one that suits your needs.
Pillows and Blankets