Colors x Montana
Colors are an often overlooked but extremely important part of home decor. Colors not only affect our perception of the room - but they also influence the entire atmosphere and mood that is created. Invite colorful furniture into your home, play with your creativity and add your own individuality and personality to your spaces.

It is essential that the colors you choose for your home are representative of your personality, but of course, also inviting to your guests. The perfect harmony in the home is created through balance, and it can be difficult to choose unique shades that are captivating while also maintaining a cozy and comfortable space.

The Danish brand Montana makes it easy for you to find just the right and perfect balance to personalize your home. This is because they have their own unique universe of recognizable colors that are considered and carefully selected. Every 8 years Montana releases a new color palette consisting of 42 unique colors. The current colors have been developed in collaboration with the expert and color analyst Margrethe Odgaard.

For 40 years now, Montana has been an expert in the effect of colors in interiors and in creating a playful space. They are pioneering the call for the world to use more colors. This can be seen not only in all their colorful product lines but also in their own factory on the island of Fyn, Denmark which has been given a lively and colorful makeover in celebration of its 40th anniversary. The artistic makeover of the factory is a collaboration between Montana and the French multi-disciplinary designer artist Camille Walala, who is known for her ambitious, large-scale, and explosively colorful interventions in public spaces.

Read below here on how to add more colors to your home with these three spectacular product series from Montana.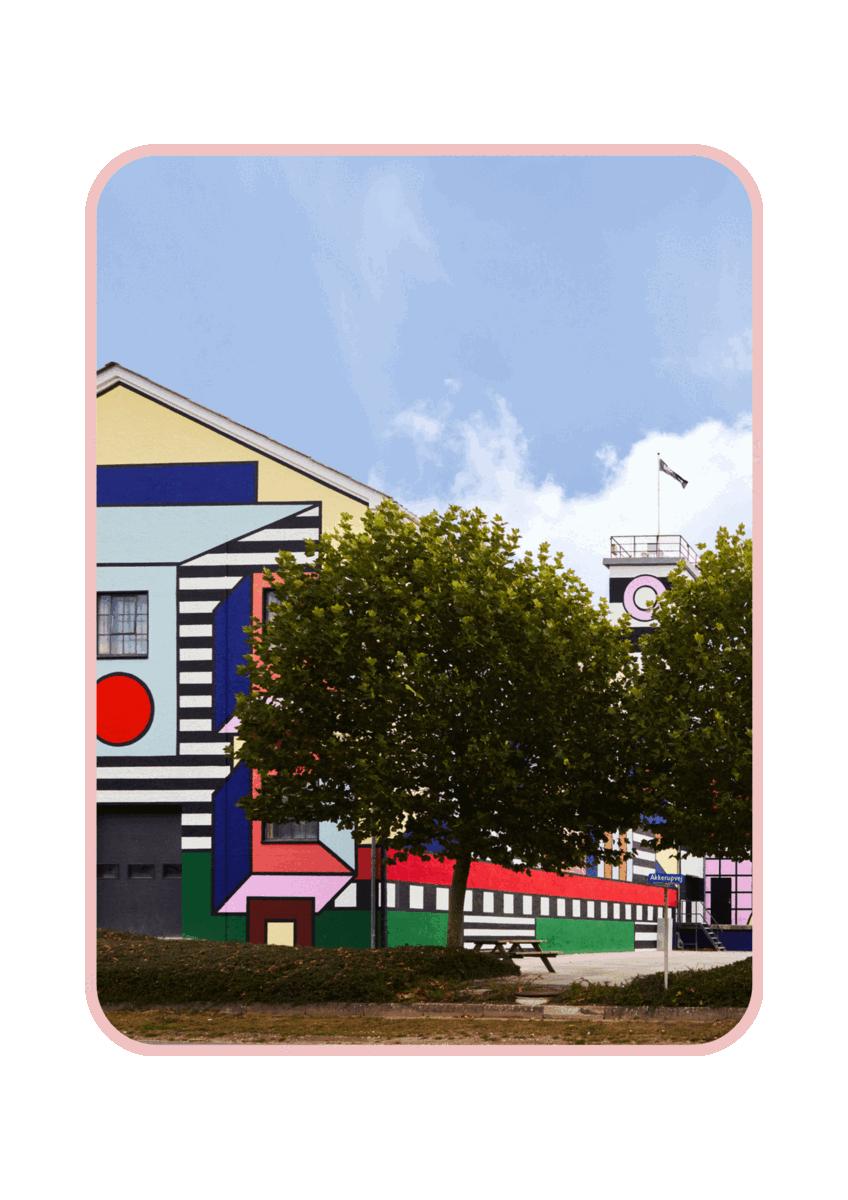 Montana Mini is an ingenious multifunctional storage module series. The Mini series is the epitome of Scandinavian craftsmanship, where the focus has been on high quality, pure clean lines, and of course countless colorful combination possibilities. The module collection consists of numerous variants with shelves and drawers in ten matching color variations.

The numerous combinations provide the opportunity to easily design and create something unique that is sure to fit perfectly into your home. So whether you're looking for a new bedside table, a side table for the sofa, or more storage space in the living room, these square units are unique for any purpose. And thanks to a depth of just 8 millimeters, it gives the room a light and airy feel.

Mini is furthermore made of Montana's well-known and well-preserved MDF material, and has both the EU Flower Eco-label and the Danish Indoor Climate Label. Which makes Mini a safe choice for you, your loved ones, and the environment.
Shop Mini here
Panton Wire - A timeless and flexible wire system for many purposes
Panton Wire was originally designed by the renowned Danish designer Verner Panton. The brilliant design from 1971 has been brought to life with new elements and tops, making the design as relevant today as it was back then. The timeless design of the Wire selection creates a raw and industrial look but is also light and elegant to look at - ideal for the contemporary home.
Combine components and colors
The Panton Wire series allows you to design a unique display shelf. Wire itself is available in four different versions - chrome or lacquered and in the colors Snow, Black, and Monarch. The top shelf comes in nine versions and the insert shelf comes in six different finishes. Build your new and personal display shelf in matching tones, or combine the many color options and express your own personal style through it. The combinations are only limited by your own imagination.

It's easy to decorate your home with Wire. It's not just the combination possibilities that are plentiful here, but also the applications. Wire is not only suitable as a shelving system, you can use the elegant design as an eye-catching room divider, bookshelf, or a unique bedside - or coffee table.

So whether you want maximum storage space or just a smaller bookcase, Panton Wire is a personal, elegant, and beautiful solution for your home.
Shop Wire here
Montana Selection - the easier choice
The Selection series consists of functional and creative pre-configured storage units with endless possibilities for every room in the home. Everything about the Selection series has been thought through to the smallest detail.

The furniture comes in fixed, defined dimensions. The various modules in the Selection series can be combined in a number of ways, giving artistic freedom and creating multifunctional solutions. That is why Montana Selection is a safe design choice when it comes to storage furniture, as the possibilities for use are many, the quality is assured and the durability is long.
Shop Selection here